I can't believe we are coming up on month five of
Love, Yellow
already. It seems like just yesterday my best friend/
shop owner of my favorite store
and I were scheming up possible ways to team together to bring you readers something we could all have fun with. After a few text messages, a couple of glasses of wine, and several "oh my gosh yes…lets lets lets" it has all happened.
Amy and I in her store
The thing that I love about Love, Yellow is that it proves you can dress yourselves in cute, boutique, stylish clothing while not emptying your entire savings account. It has been so fun to create a "look" that we can all feel confident in month after month. I hope you realize how much thought (and fun) goes into selecting the items. Fashion is serious (serious) business and our goal is to not let you down.
For August the theme was polka dots and while I wanted something fun, I also wanted something versatile. Insert this little diddy.
We went with this sleeveless top that is great for both summer and fall. The pop of teal makes the shirt come alive and the way it flows perfectly hides any extra cheeseburgers eaten (score). We paired it with this black + gold bracelet that can be worn with just about anything in your closet (double score).
The thing that I love about this top is that all you have to do is pair a cute jacket or blazer with it to transcend it into "work appropriate" or be able to wear it any season. I almost think I love it more with a blazer over the top. Almost.
And there we have it, August's theme over and out.
For the month of September we have chosen our theme and it is….

STRIPES.
Not to be confused with strippers. If you know me at all, you know that stripes take up nearly 98% of my closet. Horizontal, vertical, diagonal, I don't care which direction they go–I just love them. And do not fret-we will make sure to pick the kind of stripe that makes you look smaller instead of larger, because well duh.
I am loving just how many possibilities we can come up with for September and can't wait for you to all join in the fun. I promise I will not let you down. As long as you promise to not let yourself be let down 😉
Time for the details…
1. Every month I will be selecting two items (a clothing item and a coordinating accessory) from miss chic that I am absolutely in love with to send to you. Every package will be the same, however you will not know what the items are until you receive them. Why? Because surprises are fun. None of the items I select will be available for sale at www.shopmisschic.com. Included in every package will also be a picture of how I've styled what you've received along with a handwritten little note from moi.
2. The second week of every month I will announce a new theme.
September's theme is stripes.
You have one week from today to
place your order
. Just let us know your size and we'll work hard to get the perfect fit for you! Every month the cost is the same (
$42
) which is a great value considering you will be receiving an entire "look" to go out in. This is not a subscription as it is totally up to you if you are interested in that month's theme!
3. Your order will be shipped out the first business day of the following month.
If you love the items, great!
If you don't..send any or all of the items back just simply pay the return shipping!
4. Sizing runs small through large. Please view the sizing chart for accurate measurements so we can ensure you get the right size!
5. We would love for you to spread the word on social media if you are participating for the month! Use the hashtag #loveyellow to let us know you ordered–to show off your items when you receive them–and of course, when you are out and about wearing them!
So there we have it. Stripes stripes and more stripes…here we come.
Remember to get your order in THIS WEEK or else you will have to kick yourself in the shins come next month once again when you see what was selected. I'm just trying to save yourself some bruises here.
Thoughts on August's choice? Excited about September's theme? Have any suggestions for future months? I'd love to hear it in the comments below.
And on that note, a huge thank you to all of you who have participated so far–Love, Yellow is such a fun addition to this blog and I can only hope you love it as much as I do!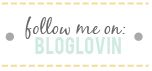 Founder and creator of LIY, Erin turned her dream of a hobby blog into a full-time career which she now runs alongside the LIY team! When not in front of her computer screen [with a La Croix or wine in hand] or in front of a mirror taking mirror selfies, you can find Erin spending time on the water, cuddled up with her two pups and husband most likely watching the latest Shark Tank episode, or getting lost in an easy beach read.