just because it's absolutely one of my favorites
I wasn't planning on writing anything tonight, but here it is 11:30 pm and I knew I wasn't going to fall asleep anytime soon. Sometimes coming to this place just to type it all out is exactly what I need to get back to the place where I want to be (right behind a few minutes with Jesus and a couple of hidden tears in bed). It's on my heart and mind tonight to speak about blogging from a place of truth. While it is fun, fulfilling, and all that other good stuff you hear so much about…sometimes it's hard, and it sucks, and people will say nasty things either directly to you or "anonymously" about you. As much as I want to act like it doesn't affect me, it does. I think it is fair to say that none of us want to have our feelings hurt. Nobody wants to work really hard on something on a daily basis only to give it to somebody else to tear apart. I hate admitting that I am allowing other people to steal my joy and my desire to be here, but I also don't think it's fair to act like blogging is all rainbows and glitter. There are days (and weeks) where I don't want to be here. Readers seem distant, my content seems lacking, I think too much about what others will say about what I just published, I get more caught up on how many people will like my photo on Instagram instead of how I can be a better friend to somebody who needs it. This whole "putting yourself out there" on a regular basis for others to do what they want with it can be somewhat scary and often draining. Days like today don't make it seem worth it. I believe that it is, but sometimes I don't feel it. It's good though..these moments. We all need moments where we have to remember exactly what we are. For me that is a daughter to a God who loves me an unfathomable amount, a wife, daughter, sister, aunt, co-worker, and friend to some of the greatest people on this planet. When I step back and think about that simple truth–well, it's a pretty dang good thing to be reminded of.
This place truly is great 98% of the time, but that other 2%…well, it's hard. But you know what they say–nothing worth doing is easy. Now go love and allow yourself to be loved. That's really all we want isn't it?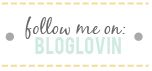 Founder and creator of LIY, Erin turned her dream of a hobby blog into a full-time career which she now runs alongside the LIY team! When not in front of her computer screen [with a La Croix or wine in hand] or in front of a mirror taking mirror selfies, you can find Erin spending time on the water, cuddled up with her two pups and husband most likely watching the latest Shark Tank episode, or getting lost in an easy beach read.