sailboat top: stitch fix
You know what I find odd?
How two and a half years ago writing a blog post was never apart of my life, and now if I miss one day I feel like my whole world is out of whack. Like what do bloggers do on the days they don't publish a post? No comments to read, no real stats to check, no social media updates to keep up on. It's really as if life doesn't even exist if we aren't going to be dramatic about it. Then again two and a half years ago I would've thought it was severely creepy and desperate if a good chunk of my time was being invested on getting to know people online. Okay so maybe that part is still a little weird but hey, we can't all make friends the conventional way. Which brings me to my next point. Why hasn't a blogger started a blogging dating site yet? Do you know how many single semi-emotionally stable cute women blog? Hello men. Get on those bloggers. Well not technically speaking (give it a date or two at least) but really, this a million dollar idea in the making. You are welcome to whoever wants to jump on it.
And now I can't stop making sexual references.
Hi mom and dad.
So back to the point of this post. Now would be the appropriate time to remind me what the point of this post was. Oh right, pictures! I feel like posts filled with pictures of "life lately" may be boring to you, but guess what–they won't be boring to me in two years when I look back on these posts (which technically speaking will most likely not happen because 99% of the time I cringe at my previously written posts) but just in case I do decide to, I will be thankful to have these pictures. So while I would like to say that this blog is all about you pleasing you, it's totally about pleasing me. Sorry, I had to. This paragraph was starting to get boring with no sexual innuendos.
Can you tell I just got home from a friends birthday celebration at the bar yet? I should be posting the video of me dancing with a 60+ year old man (don't worry. my husband was there and I know this gentleman) but you can all see that picture on Instagram. That was really just a plug to gain a few more Instagram followers. Kidding. Not at all. Make sure while you are there to check out the new trend in hair barrettes. Hint: it includes men's pants hangers. And now, now we can begin with the pictures.
What you are about to see is a nice smattering of Hunter Hayes, a rum and diet, and lots and lots of pictures of my nieces. This whole having a boat thing has led to a couple of "GO FASTER UNCLE SHAWN!" nights. While they are beyond precious they are the best form of birth control. Ever. The pictures will then conclude with tonight's festivities of celebrating that one friend of mine (cough miss chic cough) birthday.
And just like that, the past week of my life complete. That was fun. Perhaps I'll consider doing the same next week. Anybody have a birthday I can come crash?
Have yo'selves a happy little weekend.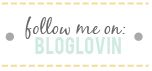 Founder and creator of LIY, Erin turned her dream of a hobby blog into a full-time career which she now runs alongside the LIY team! When not in front of her computer screen [with a La Croix or wine in hand] or in front of a mirror taking mirror selfies, you can find Erin spending time on the water, cuddled up with her two pups and husband most likely watching the latest Shark Tank episode, or getting lost in an easy beach read.