I hate the first sentences to blog posts.
I am tired. End of story. Actually, I'm freaking exhausted.
True story: I thought that an adult man bending over was a brown dog Saturday night.
That would be PRIOR to my decision to stay up til 4 am.
Something about rooming with three other ridiculously amazing ladies for three nights in a row,
I don't know.
That sounded dirty.
Don't worry…we just died of laughter.
And then bawled like babies.
And devoured way too many chocolate chip cookies.
In that order.
Most likely five times over.
All of this to say, I am going to bed.
BUT….we have much to talk about.
I'm kind of in shock about today's deal.
No but for real–it's like too good to be true.
But it's true and it's just that good.
First let's look at the item.
Now let's talk about the price after the discount.
$24.50
Basically illegal I know.
All you have to do is use the code YELLOW5 and there you have it.
That'll score you $5 off this beauty.
Hence the 5 after the word yellow.
I love genius promo codes.
It's one of those nights I'm not even brushing my teeth.
If you found your toothbrush in the hotel trash can this morning though I'm pretty sure you'd do the same thing.
I totally used it this morning anyhow.
ps. for the record–this was written last night and posted this morning.
In case you were wondering, I slept dang good..well minus the massive headache and pile of dog bones I found myself sleeping on.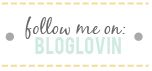 Founder and creator of LIY, Erin turned her dream of a hobby blog into a full-time career which she now runs alongside the LIY team! When not in front of her computer screen [with a La Croix or wine in hand] or in front of a mirror taking mirror selfies, you can find Erin spending time on the water, cuddled up with her two pups and husband most likely watching the latest Shark Tank episode, or getting lost in an easy beach read.