We all have those things that we always say "I would never…" to.
I've fallen victim time and time again to that famous line.
All things I swore I would never do.
Fortunately I'm still batting 100% on the whole washing windows thing.
Another one of those things on my "oh I would never.." list?
Speaking at a blog conference.
Do you ever have those hypothetical conversations with yourself? Well, I kinda do all of the time.
And trust me–I've had the conversation of blog conference speaking with myself plenty of times.
Why, I'm not really sure. It's not that I think I'm deserving. It's just that sometimes I think people may get desperate. And you always have to be prepared for desperate times. So I prepared myself.
I prepared by saying "No. I would never. Absolutely not even an option."
But sometimes you know how those never's turn out.
The other day I was approached about speaking at
Elevate Conference
on May 11th in Huntington Beach, CA and before I could remember that I told myself I would never…I accidentally said "yes, yes, absolutely yes!" So there we have it. California, I will be seeing your sweet face soon.
I guess Bieber knew what he was talking about all along.
ps. If you are in the California area or heck–even if you aren't, I would love to see your sweet face in May. And don't worry–they prepared themselves with much more talented speakers than I (hello
Little Miss Momma
,
Sugar and Dots
, and
Little Penelope Lane
).
pps. I am ridiculously nervously excited. Lord knows what will come out of my mouth, but I can't wait to find out. I promise I won't say anything absurd. Except we know how promises turn out… a lot like nevers.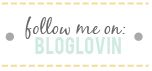 Founder and creator of LIY, Erin turned her dream of a hobby blog into a full-time career which she now runs alongside the LIY team! When not in front of her computer screen [with a La Croix or wine in hand] or in front of a mirror taking mirror selfies, you can find Erin spending time on the water, cuddled up with her two pups and husband most likely watching the latest Shark Tank episode, or getting lost in an easy beach read.