Let's talk about that Zac Brown Band concert for a minute.
So the whole concert came about on Christmas morning as I opened one of my gifts from Shawn.
The plan was for the two of us to hit up the concert this past Friday evening, spend the night at the cottage, and be all productive for the remainder of the weekend (I should have known better when I threw productivity into the mix that plans wouldn't go as planned..). Long story short, come Friday evening as we were about to head out for our big night out, Shawn decided to go and get not feeling well on me. Well not technically on me, but you get what I mean. I don't believe I have mentioned that he has been fighting a bacterial infection over the past several weeks, but he has been. At first I assumed he was being a dramatic pansy as most men are when sick, but he decided to prove me wrong by going to the doctor and getting told he has something that can be quite serious. I would've preferred to not get proven wrong for several reasons but whatevs. You win some, you lose some. In this case, we both lost.
Needless to say, upon discovering that Shawn wouldn't be able to come Friday night I did what any reasonable woman would do. I bawled like a freaking baby and poured myself a rum and diet. I also then started sending out texts left and right to see if any friends would help get me out of my misery and use up the other ticket that was going to go to waste otherwise. Luckily my other concert loving friend obliged and off we went.
The concert was amazefest USA as expected (amazefest USA is my new term now..amazeballs is so 2012. just fyi). We sang along, got all jazzed up, and decided we should absolutely go out after the concert for a little nightcap of sorts.
brie + cocktails. the best nightcap out there.
This is when the night got interesting.
So upon leaving this bar/restaurant, there was a cop blocking my way where I needed to turn out.
Naturally I didn't know what to do (I say naturally because it's just normal for me to not really know what I am doing in any situation..). Thankfully el coppo signaled for me to go around him. I heard my GPS spewing off words about "turn left" but I had other plans and knew my GPS had no clue what she was talking about.
I turned right. As soon as I turn, I see that same cop pull out, turn his lights on, and pull me over.
yes I took a picture because why wouldn't I take a picture?
Bloody.
The rest unfolds:
Cop: "Do you know why I pulled you ladies over?"
Me (deer in headlight eyes, heart beating out my chest, sweat dripping off my forehead): "Uhh..no?"
Cop: "You just turned the wrong way on a one way."
Me: "Oooooh. My GPS was telling me to turn the other way but I thought for sure this was the right way.."
Cop: "Sounds like you need to listen to your GPS more often. I'm going to go ahead and have you breathe into this.."
I tried to grab it out of his hands. He sternly told me that he would be holding it while I blow. I told him I've heard that before…
Bad joke. But funny.
At this point the police officer hands me a breathalyzer. I don't care if you have never had a sip of alcohol in your life, you convince yourself that you are 100% over the legal limit and will be spending the rest of your life in jail.
Cop: ".027"
Me: "Uhhh…. .027. Is that bad or good?"
Cop: "Out of .08, you're good."
He starts laughing at how ridiculous this all is.
Me: "Okay well I really am sorry about all of this…we are just trying to get our way home back to Indiana."
We were already in Indiana. In fact, we had never left Indiana.
Cop realizes we really are just dumb in general.
After issuing in two additional cops, he lets me go with a warning in tow.
One U-turn later, we were back on the right track with a solid night of classic lines and memories.
And that my friends is the adventure of my Friday evening.
Can't wait to see what I unwrap next Christmas.
*************************************************************
Today's featured sponsor is Rachel from lala Lists.
I knew I loved her from the moment she sent me a picture of Bill and Giuliana on the cover of a magazine announcing that they are having a second baby. That's a lie. I actually loved her before then, but that helped seal the deal. The woman is absolutely hilarious. I knew so after I read her first "In my own opinion" post (read it, it's funny..and then link up to those suckers, because it's fun. trust me, I've done it). If you still don't believe me, check out her lust list for 2013 which includes an armadillo beer holder along with a napkin clip. Aside from her funny antics, she knows how to style the heck out of outfits, and has learned how to have one of the most entertaining blogs out there. Added bonus? She kinda makes me like cats. Kinda.
Blog//Twitter//Facebook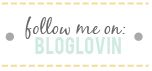 Founder and creator of LIY, Erin turned her dream of a hobby blog into a full-time career which she now runs alongside the LIY team! When not in front of her computer screen [with a La Croix or wine in hand] or in front of a mirror taking mirror selfies, you can find Erin spending time on the water, cuddled up with her two pups and husband most likely watching the latest Shark Tank episode, or getting lost in an easy beach read.