dress: blush // jacket: miss chic // jeans: target // heels: kohls // jewelry: miss chic
Hey chicklins—this is about as good as it's gonna get for today's post.
I've got a house that needs cleaned, laundry that needs done, and a weeks worth of bible study to do tonight.
Am I the only one who manages to wait until the last possible minute to do EVERYTHING?
It's a good thing I've got a plethora of coffee choices in the house because I have a feeling I'm gonna need it.
Hope your weekend was fabulous.
Mine involved eating a cheeseburger that had not just one patty, but two.
Not only that but it had bacon AND macaroni and cheese. This obviously made me dance in the aisle of the restaurant (no but really). Aside from that moment of awesomeness, we went to church for the first time in forever (no but really), and then spent the remainder of the weekend installing counter tops and painting our little hearts out. We know how to live large over here. Here's a few snapshots just so your eyes can be visually stimulated for a minute or two. Visually stimulated, ha. That's funny.
photos can also be found on instagram—follow me there for a constant good time.
K. My time is up. Peace out.
*******************************************************
Today's featured sponsor is the ever so gorgeous Alycia from Crowley Party.
I'm going to go ahead and assume that you probably know who this lovely lady already is. And if you don't, I'm going to assume you have never ventured out in blogland like ever. Alycia and I are pretty much twins (minus the flawless skin and fabulous blonde hair) but because we are both mac and cheese obsessed, write about the oddest things (umm arm pit hair..), and had the most incredible weddings ever. Okay, she won on the wedding part too. Spend two minutes over at Alycia's blog and you will soon learn how fabulous she is. Alycia and her husband have one goal and that is to have as much fun as possible.
Sounds like a pretty good goal to me.
Alycia also just relaunched her beauty and and style channel on YouTube which is packed with great tutorials and reviews on how to be all sorts of beautiful. Head on over to her blog and join the party stat. Have fuuuuuuuuuun.
Blog//Instagram//Twitter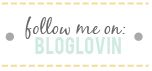 Founder and creator of LIY, Erin turned her dream of a hobby blog into a full-time career which she now runs alongside the LIY team! When not in front of her computer screen [with a La Croix or wine in hand] or in front of a mirror taking mirror selfies, you can find Erin spending time on the water, cuddled up with her two pups and husband most likely watching the latest Shark Tank episode, or getting lost in an easy beach read.