Before we begin, just a warning that this post might be drug induced.
Just FYI if none of it makes sense.
Basically I'm sweating my head off. And my nose is running like a mother. Annnnnd it may be 7 pm and I have yet to get out of bed. Minus the sweating and nose running, its shaping up to be a pretty good day if I don't say so myself.
Thankfully I've had an ice cream drumstick and popcorn to keep me company.
You just never know when you are going to need a drumstick.
Moving onward…..
So the other week I was contacted by one of the cutest, sweetest, bloggers ever.
Jessah is her name and
Dreaming of Dimples
is her game. Aka her blog. But blog doesn't rhyme with name.
You're welcome for clarifying.
Anyhow, Jessah had this great idea of co-hosting an ornament swap.
An ornament swap I said?!? Well what the heck, why not?! I like ornaments. I do not like when I shatter them all over the ground, but I do like them none the less.
So that's what we are doing.
Thankfully Jessah put this whole thing together (bless you Jessah…..I am forever indebted to you..)
Anyhow, I think each and every one of you should participate.
Why?
Because it will be fun. That's why. And who doesn't like fun?
(insert the name of somebody you don't like here).
Read below and get your link on.
Can't wait to see your balls.
Your ornament balls that is.
Here's how it works.
Step 1. Sign up.
Link up your blog below to let us know you want to participate in the swap.
Sign ups close at Midnight on October 31st.
Step 2. Spread the word.
Everyone loves getting special deliveries in the mail. Especially when it's a super festive item like an ornament for your holiday tree. So let all of your blog friends know about the swap. The more, the merrier.
Step 3. Get your match.
On Thursday, November 1st, we will post the swap matches. You will contact the blogger you're buying for via their blog, email, twitter, facebook, etc. to get their address.
Step 4. Shop and Mail.
On or before November 12th, purchase and mail your ornament. This means your ornament should be en route to its recipient NO LATER THAN the 12th.
Step 5. Receive & Blog about your ornament!
This is the fun part! Blog, Instagram, Tweet your Ornament Swapping Adventure. Be sure and use #ornamentswap on Instagram & Twitter so other Swappers can find you!
Step 6. Link up!
We will be hosting a Linky Party on December 1st for those of you bloggers that want to link up your posts! (This gives you plenty of time to make sure your ornament arrives & recap your adventures.)
That is it.
It's pretty simple.
Sign up & send.
Now, I know people may have a few more questions about the details, so here are some additional things you should know.
1. You should spend between $4-$14 on your ornament.
2. Ornaments should be new, as no one wants any "gently used" tree decorations.
3. The ornament you purchase should be something fun, quirky, or beautiful that you'd like to receive and that you will be proud of when it is associated with you and your blog.
4. You can purchase ornaments from anywhere. Like these handmades from
Etsy
or unique ornaments from
Pier One
or
Target
.
5. You will not be sending and receiving to the same person. Technically you aren't "swapping", more like a daisy chain of ornaments will be flying through the skies via the postal service. You will send to one person and receive from someone else. This way you get to know at least two people!
6. Be sure to package your ornament in bubble wrap to ensure it arrives safely. Getting a broken ornament is no fun at all.
7. Please
do not sign up unless you are 100% sure you can fulfill the swap requirements
, we would hate for someone to sign up and not participate.
Giveaway: I almost forgot! If you post the ornament swap button on the sidebar of your blog, you'll be entered to win this cute, zebra ornament from Pier One.
Here's the synopsis:
Sign up.
Spread the word.
Get your assignment.
Send/receive an ornament.
Blog about it.
Link up.
Do you guys like this idea or what?
Just say yes.
To drugs.
And to the ornament swap of course.
ps. By "say yes to drugs" I am strictly talking about ibuprofen, Alka Seltzer, and wine.
Although a few narcotics don't sound so bad right about now…..
Hi ho, Hi ho….back to bed I go.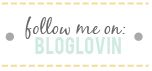 Founder and creator of LIY, Erin turned her dream of a hobby blog into a full-time career which she now runs alongside the LIY team! When not in front of her computer screen [with a La Croix or wine in hand] or in front of a mirror taking mirror selfies, you can find Erin spending time on the water, cuddled up with her two pups and husband most likely watching the latest Shark Tank episode, or getting lost in an easy beach read.