Hey hey.
We're gonna make this one a quickie.
That's what she said.
No but seriously, I'm in a weird organizational mood right now.
Our storage room is in some serious help and well, looks like I'm the lady for the challenge.
Only because I don't see my husband or dog jumping on that opportunity anytime soon….
So yes. That's what I want to go do. Organize our storage room.
I'm still trying to wrap my head around the fact that I am genuinely excited about this task.
Which reminds me…I bought coffee mugs today at Target and I COULD NOT WAIT to get home and put them in the dishwasher. Friends. What is happening to me?
Speaking of Target. It was an odd trip that one was. I had just taken cold medicine and friends, I don't really remember being in there. We all know that Target is dangerous when you aren't under any influence. Well believe me, it's much more dangerous when you are.
Five shopping bags later though I'm happy with my purchases.
And now that we are talking about purchases….I only find it fitting to tell you about one heck of an amazeballs store that you all need to check out like yesterday.
Francesca's Collections.
I die.
I experienced my first Francesca's in Nashville and had been dreaming of the day I could get back into her again…..(do not make any "that's what she said" reference here Erin….wrong. very wrong.)
Anyhow, recently they opened up a store in my area.
Nice knowing you too bank account.
Lucky for you, they have an online store maxed out with cuteness.
You remember this pretty diddy?
That'd be Francesca's thank you very much.
How great is it in this color?
Here are some of my recent favorite tops I've been sporting from Francesca's…
And just because Francesca's loves you as much as I do, use the code
YELLOW
to receive
20% off
any one item during the month of October.
Everybody please say "thank you Francesca's".
What are you waiting for?
Oh hey guess what—I am over my organization mood.
Looks like the storage room is going to have to wait another four years for that mood to strike again…
I'm off to bed.
ps. Can we all agree that being sick definitely has its perks? I've eaten 4 out of my 5 past meals IN BED. Sitting at a table now is so overrated. Who needs a place mat when they have a sheet?!?!
Bed is where it's at people, I'm telling you. Speaking of sheets–do you know how funny it is to say "BULL SHEET" while lying in bed next to your significant other?! Try it. It's funny.
pps. My husband was on the news tonight MODELING A COAT THAT IS BEING MADE FOR HOMELESS PEOPLE. I wish you could've seen me rolling on the floor in laughter. No but really, I was rolling. And barely breathing. It was that good. Maybe someday he will allow me to post a video on this blog for all of you people. And by maybe someday I mean never.
ppps. Does it freak anybody else out when you see a person running on the side of the road in normal clothes? Good, me too.
That's all for now.
I love you readers. I love you cute clothes. I love you homeless coat modeling husband.
Linking up today's "fashion" post with this lovely blog.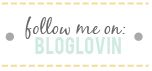 Founder and creator of LIY, Erin turned her dream of a hobby blog into a full-time career which she now runs alongside the LIY team! When not in front of her computer screen [with a La Croix or wine in hand] or in front of a mirror taking mirror selfies, you can find Erin spending time on the water, cuddled up with her two pups and husband most likely watching the latest Shark Tank episode, or getting lost in an easy beach read.