hiiiiiiiiiii-ya.
but really just hi.
I AM SO EXCITED ITS FINALLY FRIDAY.
I WONDER WHAT IT WOULD BE LIKE TO TYPE AN ENTIRE BLOG POST IN ALL CAPS?
TALK ABOUT CRAAAAAAAAAAAAAAAAAAAZZZZZZY UP IN HERRRRR.
Okay so that made me laugh.
Is it just me, or is typing in all caps hilarious in an obnoxious kind of way?
I THINK I AM GOING TO DO IT FROM NOW ON.
Okay I promise I am done.
UNTIL I GET REALLY EXCITED AGAIN.
I am laughing out loud, this is stupid.
Which reminds me…..I love you readers. I love you for allowing me to say whatever the frick it is I want to say whenever I want to say it. And 99.9% of the time I don't catch any crap for it.
And I just want you to know that I am so grateful for you and this community we have here.
Say for instance–I could tell you right now about how I used to have a cat named Frick (this came to mind after I dramatically used the word "frick" up above).
Frick had a brother named Frack.
So we were left with that one fricken cat.
You see, that had NO right being in this blog post. But I put it there. And as far as I know, you are okay with that. So yeah, thanks again for being awesome on the blogfront. Mwah to you, you, and you. Little did you know you just caught a cold from that mwah. SORRY.
On another totally unrelated note, is anybody else loving Sarah Darling's "
Home To Me
" song right now? And what about Brantley Gilbert's "
Kick It In The Sticks
"? Download them both stat.
Okay time to get down to business. I've got four, count em…four, sweet young things for you to meet today. Let's begin.
First up is the adorable child of Amy. Okay, and
Amy
too.
Does life get any cuter than that? I think not. Peeps listen up. I LOVE AMY'S BLOG (there I go with the caps again…) And sometimes I don't think you need any more words than what I just wrote.
Amy is so funny. So real. And so freakin cute. Although sometimes she gets confused and takes bullets to the airport. It's okay Amy, I still love you. You all must check her out immediately.
Hiiiiiilarious this one is. You gotta watch out for her. She will make wine spit out of your mouth.
I think she's pretty cool because we know mutual people in real life. Okay and because she knows how to blog. And dress. And be sweet. So pretty much I don't like her. That's a joke. I more than like her. In the least creepy way possible. Anybody who can teach me
how to make a chevron skirt
is fab. Somebody who
opens up however on infertility
, super fab. You want to go to her blog. Trust me.
psssst. tell me—did you discover any new blogs today that you are excited about?
Happy weekend party animals.
ps. Does anybody else wear footed pajamas once October strikes?
If you don't, I am sorry.
If you do, major props and fist pounds.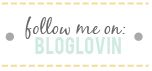 Founder and creator of LIY, Erin turned her dream of a hobby blog into a full-time career which she now runs alongside the LIY team! When not in front of her computer screen [with a La Croix or wine in hand] or in front of a mirror taking mirror selfies, you can find Erin spending time on the water, cuddled up with her two pups and husband most likely watching the latest Shark Tank episode, or getting lost in an easy beach read.