Well well, we meet again.
This week is going to be what some may call, a ball buster.
I make no promises as to what you can expect out of me and this blog for the next seven days.
Basically what I am saying is my blog posts are bound to suck.
But you know what they say–deal with it.
In other news, we are coming off the weekend so I figured I would share with you…my weekend.
(Future bloggers take note: You can have ZERO creativity and blog. Especially if you only blog on Mondays…)
Let's see–Friday and Sunday I took absolutely zero pictures…so we'll stick with the events that took place on Saturday. It involved one of the most exciting festivities one can attend….a wedding.
I love weddings.
They are free parties that provide the opportunity to dance foolishly with all of your friends.
And the actual wedding part is cool too.
Have I ever told you cry all the time? Well I do.
Tears were starting to roll as our friends said their vows and then BAM….I realized I forgot to put underwear on. So we're sitting there and upon my discovery I HAVE to tell my husband, friends, and friend's parents what I just realized. So that's that. I didn't cry as much as I normally would.
The bummer part to this story was because of my discovery, I couldn't go sliding across the dance floor as normally planned. Ya win some ya lose some. I'm not sure what side I ended up on this time.
Here are some photos of the grand event.
too much bling equals blur. but wasn't the bride adorbs?
…and this would be at the end of the evening. glow stick bracelets and all.
So there you have it.
Me weekend in a nutshell.
Dancing, no panties, and glow sticks. 
What three words sum up your weekend?
ps.
Mondays with Miss Chic
. It's back baby. If you've been around my blog for anytime at all you know my strong love for
Nikibikis
. I'm pretty confident they are the camisoles we will all be wearing in Heaven. That's how good they are. You can read more of my thoughts on them
here
.
Anyhow–today's deal is this…
use code NIKI25 for 25% off. valid through wednesday only!
Do yourself a favor and buy twenty.
No but seriously.
And then buy this too because I am seriously obsessed.
pps. If your name is Nay, you just won yourself a blog design courtesy of Royal Daughter Designs.
Aren't you a lucky sap…..I will be emailing you shortly 🙂
ppps. If you have emailed me within the past two weeks and haven't heard back from me….uuhhhh, oops. An answer will be coming. Eventually 😉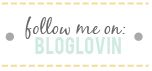 Founder and creator of LIY, Erin turned her dream of a hobby blog into a full-time career which she now runs alongside the LIY team! When not in front of her computer screen [with a La Croix or wine in hand] or in front of a mirror taking mirror selfies, you can find Erin spending time on the water, cuddled up with her two pups and husband most likely watching the latest Shark Tank episode, or getting lost in an easy beach read.