So I thought I had experienced some of lifes most awkward moments..until now.
Vlogging is the most awkward experience.
We're talking ten times more awkward than fashion blogging.
But, I vlogged. For 5 minutes and 47 seconds too long. And now I am posting it like a fool.
This is after my husband said "absolutely not".
However, I made homemade mashed potatoes, meatloaf, and green beans for dinner so he didn't really have a leg to stand on.
Word of warning: I talk like uhhh anyhow I am uhhh so yeah like really dumb. But I am not. I just talk like it. I also swallow loud/mildly choke at one point. This is better than the first video I took where I dropped the box of mac & cheese on my dogs head. And better than the third video I taped where I grabbed my phone and then started laughing out loud at what was on my screen without explaining what I was laughing at. It had to do with a Facebook notification. Not something dirty you freaks.
Anyhow–Sit back, relax, and soak up these next six minutes of your life that you will never get back.
Told you that was awkward. And embarrasing. And dumb.
But, I will do it again.
Remember–ask questions in the comments section so I can answer them on vlog number two.
Lord willing that happens. Looks like I will be cooking up something wonderful again…..
PS. That link-up I am referring to? That would be this one. Go Vlog it up yourself.
You better tell me if you do link up so I can come watch yours. Or else…just kidding.
You all know I am not intimidating now. My 2 thousand "ummms" kinda gave that one away.
Peace out lovers.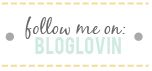 Founder and creator of LIY, Erin turned her dream of a hobby blog into a full-time career which she now runs alongside the LIY team! When not in front of her computer screen [with a La Croix or wine in hand] or in front of a mirror taking mirror selfies, you can find Erin spending time on the water, cuddled up with her two pups and husband most likely watching the latest Shark Tank episode, or getting lost in an easy beach read.