I am not even about to sit here and act like I can write a post right now.
My eyeballs are heavy, my legs are tired, and my voice has nearly escaped me.
So I know my legs and voice have nothing do with writing a blog post, but whatevs.
All I know is my couch is lookin pretty darn fabulous at the moment and I need to pay it a visit.
With that being said, my full Nashville CMA Fest recap will come.
But not until I get at least 8 hours of sleep in. Make that 20.
So while you don't get to see pictures today, you do get to see one of the greatest moments of my life.
It turns out bridges aren't my worst enemy after all.
All it took was thousands of people walking over one together at midnight singing in unison to Friends in Low Places. 
And that my friends will be remembered for the rest of my life as the greatest bridge experience ever.
To be continued.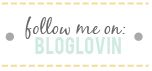 Founder and creator of LIY, Erin turned her dream of a hobby blog into a full-time career which she now runs alongside the LIY team! When not in front of her computer screen [with a La Croix or wine in hand] or in front of a mirror taking mirror selfies, you can find Erin spending time on the water, cuddled up with her two pups and husband most likely watching the latest Shark Tank episode, or getting lost in an easy beach read.