So about those pictures I was taking of my nieces yesterday. They went swimmingly well.
All smiles, no tears, no pushing each other around, no grabbing each others dresses, no screams of "I'M COLD!" "I WANT COOKIES!" "MOOOOOOOOOOOOOOOOMMMMMMM!"
Thankfully I had some leftover lunch in my car (jelly belly candy canes) which we whipped out within seconds to make the atmosphere a little less screamy and dramatic.
Never underestimate the power of things to suck on. Sure candy canes may error on the side of skinny and long but they still hold all of the magical powers needed to straighten up little girls.
And on that most awkward sentence ever….I think we got a few good ones. Not to say I still didn't find myself sitting in a local bar with a stiff vodka water within minutes of wrapping up the photo shoot.
Bless you photographers. I'm not exactly sure how you do it, nor do I understand how you do it and still have hair in your head, livers that love you, and any ounces of sanity left, but regardless you do it and I think you deserve like 10 candy canes for it. I've heard the jelly belly ones come highly recommended…
Now that the picture portion is done, it's up to my sister to make them look pretty. Thankfully I found Small Moments to do just the trick. Not implying this card is fitting for her family and the screaming children or anything.
card found here
And if anybody cares, here is the one that I want to personally use for Shawn and I.
card found here
And now for all of the other cards that I want which means I have to plan three parties stat, find a new house to move into, and a friend that I need to get engaged or knocked up or something.
ugly sweater party // moved // craft beer party // wine tasting party // congrats
I love that Small Moment's business philosophy is "a great invitation is the perfect excuse to have a party!" Amen sister, amen. Not only are there several of amazefest USA premade cards, invitations, postcards, etc but they also specialize in custom orders. Help yourself to 10% off using the code DETROIT.
And to sweeten the deal a little, Small Moments is giving away a 10×13 family print. The winner will be able to customize all of the names, dates, etc (obviously as that would be an extremely awkward family tree print to hang up if not).
Discount Code: DETROIT for 10% off
SHOP // FACEBOOK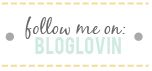 Founder and creator of LIY, Erin turned her dream of a hobby blog into a full-time career which she now runs alongside the LIY team! When not in front of her computer screen [with a La Croix or wine in hand] or in front of a mirror taking mirror selfies, you can find Erin spending time on the water, cuddled up with her two pups and husband most likely watching the latest Shark Tank episode, or getting lost in an easy beach read.