1. Building forts. I'm not sure at what point in time the art of making forts gets faded out of our evening activities, but it's time we bring it back…which is exactly what I am going to do tonight. I'm thinking a massive fort though, not some little pansy one. We are talking multiple blankets, swooped over the TV so that I can watch today's Ellen show, and topped all of with white Christmas lights on the inside. Oh, and piles upon piles of pillows. If you would like to join me in this fort making extravangaza, build one yourself, take a picture on instagram, and use the hashtag #fortme. I don't know why I think that hashtag is funny but I do. It's like fork me. But fort me. Whatever. Long live forts!
2. Playing Gin Rummy. Also known as Rum Rummy if you are drinking captain and diets with lime while playing. It's a new craze in our house. You see, we have to balance out acting like 5 year olds with the whole fort thing to acting like 90 year olds with the whole card playing thing. Unfortunately for me I haven't necessarily "won" yet but we aren't paying attention to that. And by we, I mean me.
3. A little three little word that starts with s and ends with x. You got me guys, the sax. Playing the saxaphone is where it's at. And for the record, I do not play any instruments.
4. Going out with friends. Is it just me or is winter a time to unite? It may be because there is literally nothing to do in this area other than go out to dinner but I'm kinda diggin' it recently. We sometimes go in lulls of being dead carcasses cooped up on our couch but not recently. Having Fun > Dead Carcass. Buhlee dat.
three points hair straightener which has scorched my hair, zero points me
5. Blowing cubicles up with Christmas decor of co-workers who hate Christmas decor. If you are the co-worker who just had fake snow, the world's largest most glittery bow, a giant MERRY CHRISTMAS banner, sparkling pink lights, and a "baby's first Christmas" stocking hung up, I promise I didn't do it. I just simply directed somebody else on where to place it all. Feliz Navidad.
ps. after the writing of this post I proceeded to build my fort. allow me if you will….
my life is now very much complete.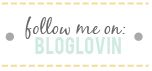 Founder and creator of LIY, Erin turned her dream of a hobby blog into a full-time career which she now runs alongside the LIY team! When not in front of her computer screen [with a La Croix or wine in hand] or in front of a mirror taking mirror selfies, you can find Erin spending time on the water, cuddled up with her two pups and husband most likely watching the latest Shark Tank episode, or getting lost in an easy beach read.