threads
I am sure you have all heard about the lovely lady behind The Shine Project and what she is all about, but if not allow me to introduce you.
That would be her. With me. One of us has eyes and modesty, one of us does not. Ashley: 2, me: 0. Ashley is one of those who does. Sees a need-fills it. Feels a hurt-heals it. Has a dream-lives it. It was no surprise to me when she launched her newest project, Threads, it embodied everything she stands for. Here, read for yourself.
"Threads by The Shine Project employs at risk American youth to hand make bracelets to help them pay their way through college. We currently have 11 employees, and all our student employees are the first people in their family to go to college. Your purchase directly creates jobs for them so they can break the cycle and do great things in their lives. Wear Change. Purchase at
www.theshineproject.com
"
So here's the deal–these bracelets, they are magical. Magical because of what they stand for and what good they are doing out there in this world, but also magical because they are exactly what bracelets should be–cute, easy to wear with almost anything, and like I said–cute.
Today we are giving you both the chance to win $50 in Threads credit and a nice discount code of 10% off your purchase with the code YELLOW. I personally can't think of a better gift to either give to yourself or others. Here's to dreaming and doing.
a Rafflecopter giveaway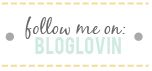 Founder and creator of LIY, Erin turned her dream of a hobby blog into a full-time career which she now runs alongside the LIY team! When not in front of her computer screen [with a La Croix or wine in hand] or in front of a mirror taking mirror selfies, you can find Erin spending time on the water, cuddled up with her two pups and husband most likely watching the latest Shark Tank episode, or getting lost in an easy beach read.