It occurred to me tonight as we were hammering ("we" being used lightly) a picture into the wall, that I haven't really shown off any of our home updates recently. No better time like the present they say, so here we are. The living room is still a work in progress as I seem to be wanting the walls speak to me naturally as to what they would like hung on them. As of now, they are remaining silent. Why is decorating a freaking wall so hard? I envision one thing, I bring said thing home, and then I wonder why in the world my mind envisioned such a thing. It's an exhausting process really. So, tonight you will not see any of our living room. And just a snippet or two of our kitchen. Nothing of our bedroom because that would've required me to actually make the bed tonight and you should know by now that we aren't having any of that, so really what you will see is our entryway and hall bath. The two most thrilling things, I know. Thankfully I am happy with the results of the two areas so there is hope for these other rooms to come together. Lord help me.
First up, the entry. Without further ado, I present you….
As you can see, the walls went from brown to white. I've never been one to make minor adjustments. It's either all or nothing. We switched out the entryway table to go from less modern to more rustic, and finished it off with simple, cute decor.
table: TJ Maxx // lamp, sign, and plant: Marshalls // mirror: Hobby Lobby // Rug: Target
And next up we have the guest bathroom.
candle, soap dispenser, kleenex holder: Marshalls
rug: Marshalls
shower curtain, towels: Target
seashell decor: Kohls // print: Marshalls
And last but not least–a few sneak peaks of the kitchen.
lemon print: The Gingham Owl // towel: Noonday Collection
There we have it. Slowly but surely this house is becoming a home again.
Just don't get me started on our closets, storage room, and any other "hidden" area (ie: under our bed). Such areas have me highly considering selling every single item I own and moving to a foreign land to where I can only bring my toothbrush and maybe a pair of heels. Okay and a cute serving dish. I'm a sucker for serving dishes. I'm also a sucker for couches, which is exactly where I'm headed.
Thoughts thus far?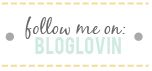 Founder and creator of LIY, Erin turned her dream of a hobby blog into a full-time career which she now runs alongside the LIY team! When not in front of her computer screen [with a La Croix or wine in hand] or in front of a mirror taking mirror selfies, you can find Erin spending time on the water, cuddled up with her two pups and husband most likely watching the latest Shark Tank episode, or getting lost in an easy beach read.