We can all act like we are embarrassed by the #selfie hashtag but lets be honest–if we were that ashamed, we probably wouldn't post it. So instead of "pretending" we HATE taking self portraits to post to all of our friends on Instagram, we are going to start celebrating it around these parts. That's right. I am now encouraging selfies with a little experiment I am going to try on that good ole thing we refer to as Instagram. It's no lie that I am a lover of getting dressed. It's also no lie that I like seeing other people who are dressed. Well unless your name is Keith Urban, Luke Bryan, or Shawn Schrader, in which case clothes are very very optional. Anyhow, I thought to myself while making macaroni and cheese yesterday "self–we should start a hashtag that people can use so that I can see what they are dressed like on a daily basis and then I can select my favorite every evening and share it with my followers to see and it can just be a giant celebration for those of us who got dressed that day!" And that's when #LIYlookoftheday was born. So here's how it works:
-Every morning / afternoon / evening or when you actually get around to getting dressed, take a picture, post it on your Instagram account, and for at least one of your hashtags use #LIYlookoftheday. I'd recommend making some type of kiss/duck/cow/etc face to make your husband extra proud, like so:
-Every night I will select my favorite "look" for the day and share it with my followers because hello, your charming good looks/fashion sense deserves to be oooo'd and ahhhh'd over.
-Perhaps monthly or quarterly I'll choose my overall favorite and send you out a surprise gift because well, I like surprises.
-Remember to tag who you are wearing if applicable. We are a bunch of nosy people on Instagram who want to know where you got that shirt we are DYING over danggit.
The goal of this is to inspire us all to make more of an effort when dressing ourselves for the day. It's not about looking good–but more about feeling good. I want us to be inspired from each other, I want to celebrate the fact that you showered that day, and I want to recognize that you didn't wear yoga pants two whole days in a row. Not that I would ever wear yoga pants two days in a row….or five. Okay seven.
And there we have it. #LIYlookoftheday. I am pumped to see your cute little selves all over my Instagram feed. Now go get dressed and share it with the world sister friend. See you soon.
Speaking of Instagram, my dad recently got it (@chuckhaarer) and this is now what my feed looks like.
God bless the elders of Instagram, for they know not what they post.
So who's excited to get dressed? I suppose I'll go change out of my hooded sweatshirt and sweatpants now..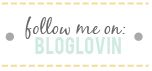 Founder and creator of LIY, Erin turned her dream of a hobby blog into a full-time career which she now runs alongside the LIY team! When not in front of her computer screen [with a La Croix or wine in hand] or in front of a mirror taking mirror selfies, you can find Erin spending time on the water, cuddled up with her two pups and husband most likely watching the latest Shark Tank episode, or getting lost in an easy beach read.