It happened again. I had zero ideas for today's blog post. This seems to be somewhat of a normal trend around here which is really quite odd because I have SO many thought provoking things to say (hence my latest blog post on french fries..) Regardless I did what I knew to do when my brain is low on the creativity skill: I put out a twitter call. This is similar to a booty call, however no actual booty is involved. This could change if somebody requested me to talk about that region of my body (flat pancake, lets not go there), but until that time it is what I said it is, a twitter call. I tweet at you telling you to tell me what to write about, you tweet back, I write a blog post, and wa-la..a whole lotta tweetin' and typin' takes place! Another post under my belt and lots of great meaningful information for you to soak up (no but seriously..we are touching on swimming pools AND necklaces today). Let's see what all you twit heads had for ideas.
Jamie responded back right away with "Show off your necklace collection". I am assuming you are intrigued solely because of my latest dinosaur neck picture and now wonder what could possibly fit on that thing?
You want my necklace collection, you got it sweetheart.
If you would now like to come organize this mess, it would be greatly appreciated. thank you.
Next up Stevie asked "Why don't pools open until Memorial Day and how stupid is that?!" I have one answer to this-open the dang pool. I didn't know that pools and white pants fell under the same laws but you know what I say, laws are meant to be broken. Especially stupid ones like that. So there's that.
Sami wants to know about the martini club I am in and how she goes about getting invited.
martini club this past wednesday evening
Well lady, here is all you need to know about the martini club: it is a group of us girls who actually enjoy each other's company that get together monthly at a different location to drink and eat dinner. Some call this "going to dinner with friends" we call it "martini club" because duh, that makes you sound cooler and more business-like. In order to get invited you simply need to know how to eat, drink, and talk. If you have those three things going for you, consider yourself a member! In fact, you don't even have to talk-just eat and drink and we will accept you! Cheers!
And last but certainly not least, Cayla wants to know how our little (itty bitty) lake cottage is coming along. Well Cayla, it's coming. The inside is ALMOST complete and then we just have the entire outside to redo (siding, landscaping, cement pouring, etc etc fricken etc). I originally thought we would have everything done by Thanksgiving of last year. It's May. What's time though right? When the thing is done in its entirety you best believe there will be an entire blog post dedicated to before and after pictures. I didn't break a nail for nothin'.
Welp, none of you requested to see my double jointed elbow which I thought was odd, but don't worry.
I've got you covered on that one.
You may go throw up now.
On that note it's time to say "have yourself a merry little weekend.." and be on my merry little way.
Holla back youngin'.
**************************************************
Today's featured sponsor is a girl that I would LOVE to have join martini club. It's Alexa from Southern Living, Our Way.
Clearly a girl after my own heart who would fit into martini club just fine 😉 Alexa has got to be one of the funniest ladies out there (and we love funny, amen?) Not only does she write a killer blog, she is a pro on using the smiley faces on g-chats. Whoa I know. I have been lucky enough to follow along on Alexa's blog for a little while now and I promise you that home girl does not disappoint. While she is normally forcing a smile on my face, she teaches us what is important-and that is dancing in the rain and not crying if your Louis Vuitton purse gets flooded. One thing you should also know-she is married to this handsome man that she loves to adore.
Get to know Alexa and her awkward childhood stage (plus more) here. Have fun!
Blog // Twitter // Facebook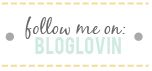 Founder and creator of LIY, Erin turned her dream of a hobby blog into a full-time career which she now runs alongside the LIY team! When not in front of her computer screen [with a La Croix or wine in hand] or in front of a mirror taking mirror selfies, you can find Erin spending time on the water, cuddled up with her two pups and husband most likely watching the latest Shark Tank episode, or getting lost in an easy beach read.