shirt and necklace: Love, Yellow
It's finally that time. The time where I can plaster one too many pictures of what the first months items were for Love, Yellow and then announce what June's theme is. Halle-fricken-lully. I'm still deciding if it's bad or not that I have started saying hallelujah in that manner but that's another topic for another day.
Let's start with what all of you pastel lovin' people received for the very first month. I am loving the love out of purple right now and couldn't get over the detail on the back of this shirt. It's perfect for day or night.
To get that extra pop of pastel I chose this multi-colored necklace to pair with it. Does it get any better than pinks, yellows, and mints for Spring and Summer? I think not.
For all of you who received the above, feel free to link up your pictures below so that I can see your pretty face in this adorable outfit. Go out and be confident ladies..you'll look hot, I just know it.
Remember-I will be selecting my favorite to display on my blog within the next few days 🙂
..And now, for June's theme. Drum roll please….
CHEVRON.
This trend is not one that I am not about to get tired of. PLUS you can wear it anywhere.
Shirts, dresses, skirts..chevron that sucker up, that's what I say.
K, so here is how all of this works.
Love, Yellow is a monthly "surprise" that you can purchase every month.
1. Every month I will be selecting two items (a top or dress and a coordinating accessory) from miss chic that I am absolutely in love with to send to you. You will not know what the items are until you receive them. Why? Because surprises are fun. None of the items I select will be available for sale on miss chic. Included in every package will also be a picture of how I've styled what you've received along with a handwritten little note from moi.
2. The second week of every month I will announce what the month's theme is.
June's theme is chevron.
You have one week from today to
place your order
. Just let us know your size and we'll work hard to get the perfect fit for you! Every month the cost is the same (
$42
) which is a great value considering you will be receiving an entire "look" to go out in. This is not a subscription as it is totally up to you if you are interested in that month's theme!
3. Your order will be shipped out the first business day of the following month (ie: June 3rd).
If you love the items, great!
If you don't..send any or all of the items back!
4. We would love for you to spread the word on social media if you are participating for the month! Use the hashtag #loveyellow to let us know you ordered–to show off your items when you receive them–and of course, when you are out and about wearing them! Every month I will be hosting a link-up where you can link-up a post of you in your outfit for the month if you'd like! I will select my favorite and show it off here!
What are your thoughts on May's outfit? Anybody excited about June'e theme? Let's hear it.
THIS IS SO FUN.
(sorry..excitement brings out the caps).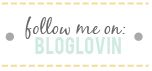 Founder and creator of LIY, Erin turned her dream of a hobby blog into a full-time career which she now runs alongside the LIY team! When not in front of her computer screen [with a La Croix or wine in hand] or in front of a mirror taking mirror selfies, you can find Erin spending time on the water, cuddled up with her two pups and husband most likely watching the latest Shark Tank episode, or getting lost in an easy beach read.