Just like the title of the post says–my thoughts exactly as they come to me while typing this post.
Here we gooooooooo.
I wonder what this "No Hands" song is all about on Pandora right now? Or who Waka Flocka Flame is and why his momma named him that?
Perhaps I should be more concerned that he is covered in blood. I have an idea Waka–start using your hands. Maybe next time you won't be the one with blood all over you.
I wonder why I have baby lulu or lullabies as Pandora stations?
Oh now you did it Pandora. Somebody just said the F word. And it wasn't Frank. Baby lulu here I come..
Oh my word. Diane Keaton on Ellen. My new hero. Next time I'm on Ellen I want to be served wine.
Isn't it a little presumptuous that my husband assumes we are eating dinner tonight? Or any night for that matter?
I wish I could show all these living in yellow freaks what the first order of Love, Yellow looks like. I could tell them a hint like: pastels but that's a little anti-climatic when they already knew that.
I can't believe my phone told me NO MORE PICTURE TAKING TODAY. It did! 2,000 photos must be too much for it's pour little soul. But phone. I have much more mirror seducing to do.
Why is it socially acceptable to do such things and post them on public forums? Why?
It is still blowing my mind that my sister allowed me to eat rabbit turds as a child. Why sister?
My mind is asking too many why's right now. Breathe Erin.
Frick balls. I need to start my speech for Elevate next week. Tomorrow sounds like a good time to start.
THE WEATHER IS SO FREAKING AWESOME TODAY I COULD JUST SPIN AND CIRCLES AND YELL OBSCENITIES SUCH AS "I LOVE YOU AWESOME WEATHER!!!"
I love caps. And yelling.
I also loved mashed potatoes with sour cream AND cream cheese loaded in there.
Except now I want waffles instead.
Isn't the cupid shuffle the most beautiful song you've ever heard? I think so too.
I wonder if the neighbors think I am hooch when I wear yoga pants and a cami to grill in?
HEY COUNTING CROWS ARE ON! I think I've been to one of their concerts before! Mom, dad, or sister if you are reading-can you confirm if this is true or not. Sometimes I think I've done things like go to Italy and then I have to be told otherwise that I in fact, have not been. People are such a buzz kill sometimes.
I wonder why I swore I've been to Italy?!
These posts always get a little long. It's like my thoughts don't know how to stop.
I think I would hate being a celebrity. Just sayin'. Drugs aren't my thing.
However, Jason Aldean is my thing.
I feel bad for all of the people that I secretly wish would trip and fall in front of me just so I have something to blog about. Sorry people.
Oh my duh. I haven't blogged yet about my massage in Arizona. COMING SOON TO A BLOG NEAR YOU.
Maggie stop barking at the weird looking guy walking by right now. We don't want him to see my head dancing in the window.
I wonder if I have ever shown my readers how I make my neck look like a dinosaur?! I think now is the time. Camera, where art thou?
I'm done now. I have to be done now.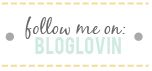 Founder and creator of LIY, Erin turned her dream of a hobby blog into a full-time career which she now runs alongside the LIY team! When not in front of her computer screen [with a La Croix or wine in hand] or in front of a mirror taking mirror selfies, you can find Erin spending time on the water, cuddled up with her two pups and husband most likely watching the latest Shark Tank episode, or getting lost in an easy beach read.