And that pretty much sums it up.
Oh weekends, I am addicted to you.
ps. I am now that girl who doesn't take one single picture on her "real" camera but rather trusts her half crappy cell phone to gather all memories. I blame this entirely on
instagram
.
pps. Would anybody be interested in a post soon on how to do any of the above (plus more) with your photos? If enough of you say yes I will spend the umpteen hours to put the post together. It's called love.
ppps. I am not sure why I made this post so short. I'm not trying to pull a quickie on you, but it just happened that way. I wonder if I keep the ps's coming I'll get to a normal posts length?
pppps. I'm thinking after about ten more of these we'll be there!
ppppps. Kidding. I'm outta this mug.
pppppps. Oh wait. If you want in on advertising for May (considering it's here in like a day or two)
you can do so here
. Heck. Use promo code
YELLOW10 for 10% off
either option.
You're welcome kitten britches.
*********************************************************
Today's featured sponsor is Kristyn from Chits and Giggles.
If for no other reason (although there are many) you should follow this girl based solely on the name of her blog. It cracks me up every time I read it. Kristyn is a soon to be newlywed to this handsome fellow..
I am so glad that there are other people out there as normal as me. But seriously people, YOU MUST WATCH THIS VIDEO ON HOW HE PROPOSED. I am sitting here crying at this goodness. Here's what else you need to know. This girl is ob to the sessed with girl scout cookies although can no longer eat them due to her kick a__ weight loss routine she is on. Hello 10 pounds in 3 weeks. She loves to share some of the healthy recipes she is trying, loves even more to shop, and loves most of all her "cute and fluffy" cat. If those three things don't scream "awesome blog" I don't know what does. Kristyn is a gem and I can guarantee you will enjoy what she has to offer.
Blog // Twitter // Facebook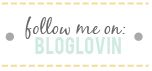 Founder and creator of LIY, Erin turned her dream of a hobby blog into a full-time career which she now runs alongside the LIY team! When not in front of her computer screen [with a La Croix or wine in hand] or in front of a mirror taking mirror selfies, you can find Erin spending time on the water, cuddled up with her two pups and husband most likely watching the latest Shark Tank episode, or getting lost in an easy beach read.