I've been dominating the kitchen scene lately. It's like my place all of a sudden.
Here's what I've been cookin' up:
–these amazefest USA award winning chocolate chip cookies. theeee best.
—vegetarian southwest egg rolls with honey mustard dipping sauce. again..so good.
—spicy pulled pork sandwiches with cilantro-jalapeno slaw. this one's currently cooking so the results are yet to be determined. however judging by the smell they should be incredible.
Add in a little (or a lotta) bit of wine and your favorite Pandora radio station (may I suggest Jack Johnson or Back That Azz Up) and you are all set.
Deliciousness and a few extra pounds abound.
Enjoy 😉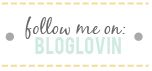 Founder and creator of LIY, Erin turned her dream of a hobby blog into a full-time career which she now runs alongside the LIY team! When not in front of her computer screen [with a La Croix or wine in hand] or in front of a mirror taking mirror selfies, you can find Erin spending time on the water, cuddled up with her two pups and husband most likely watching the latest Shark Tank episode, or getting lost in an easy beach read.