The other day as I was in the shower (also commonly known as the birthplace of all brilliant ideas) a thought came to me. And because it had to be brilliant since it was birthed in the shower, I knew I needed to act on it. So friends, allow me to introduce to you that little thought turned into action….
So now that you are all like "so what does that mean?!" let me explain.
As you may or may not know I have recently started that whole blogging consultation biznass..and let me tell you, I love it. What other "job" can you sit on the floor, glass of wine in hand, decked out in a sweatshirt and yoga pants, while meeting somebody you have admired through a blog page face to face? If you have a legit answer to that question please fill me in asap because I need to put in an application. Anyhow, this whole blogging consultation thing has been so incredibly fun and rewarding (probably more so for me than the ones getting consulted but hey, whatevs). Well, since I knew I was loving this whole sitting on the floor in yoga pants while drinking wine gig, I wanted to think of a way to get MORE of you included in on it.
That's where this comes into play. Once a month (maybe two depending on the response that is given) I will be teaming up with one other blogger that I admire and would love to learn from. We will then come together for a live video chat (done through Google+ Hangout) and invite 8 of you to join us. The setting is going to be laid back (obviously) and will be open forum for all of you wonderful humans to ask any blogging questions that you may have. Not only will you have us two bloggers "leading" the hangout, you will have 8 other smart ladies sitting by your side to share their input. Basically it is going to be a great time to learn from one another as we all try to navigate this wonderful world of blogging, get to know other ladies in the blogging community on a more personal level, and a valid excuse to drink coffee, tea, wine, or what have you at 9 pm during the week. What more could you ask for? Here are the deets for this months hangout.
Leaders:
Myself and the fabulous Jenni from Story Of My Life
Date/Time:
Thursday, February 21st at 9 pm EST
(the plan is to go for an hour but as women commonly like to talk, it may end up going a wee bit longer)
Cost:
$20
How To Join:
Email me at [email protected] with the subject line Q&A.
Just include something simple like "I want in!" with your blogging URL and that's that.
The first 8 to email will get a spot. Easy as that!
This is going to be so much fun and I can't wait for you to join us!
************************************************
Today's featured sponsor is Mary from Trusty Chucks.
I mean gorgeous right? Her little sidekick isn't half bad herself. Anyhow, oooooh Mary. This girl is a funny one people (and you know how I love funny). Anybody who appreciates sarcasm more than serious is legit in my book. Just read her post for you all today and you'll have a good idea of her awesomeness that abounds. While she is not busy being an all-star singer, losing over 30 pounds of sexy <–seriously great post, check it, she is a teacher by day and a momma by night (filled in with lots of other roles that you can read about here). If you want to laugh, see some cute outfits, or join in her weekly copycat link-up every Thursday, make your way over to Mary's blog. Get ready to have fun.
Blog//Twitter//Instagram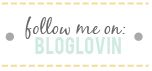 Founder and creator of LIY, Erin turned her dream of a hobby blog into a full-time career which she now runs alongside the LIY team! When not in front of her computer screen [with a La Croix or wine in hand] or in front of a mirror taking mirror selfies, you can find Erin spending time on the water, cuddled up with her two pups and husband most likely watching the latest Shark Tank episode, or getting lost in an easy beach read.