And that is a glimpse of what our weekend looked like.
Friday night surprises full of dinners out and live music by the one and only Seth Abram.
Waking up to a pile of blankets and a window full of water (referencing the view. typically waking up to a window full of water would not make me feel extra cozy and happy at 7 am)
Lake cottage decorating.
Coffee and more coffee.
Naps and more naps.
And now..queso dip in the crock pot, hot chicken salad underway, and the best part of any awards show (live from the red carpet) happening in 2 minutes.
Which reminds me..I gotta go.
Hope you all had a fabulous little weekend.
Somebody please tell me that tomorrow is Sunday again.
Please.
********************************************
Today's featured sponsor is Carly from Lipgloss and Crayons.
Where do I start with this one? First off, just visit her space for a minute and come right back. Beautiful isn't it? The layout, the design, the post content…it's all so wonderful in my eyes. Carly is a California girl who aside from just looking fabulous, teaches elementary school, is recently married, and dominates all things craft/cooking related. Basically we are the opposite of one another. Just check out this recipe for Peanut Butter and Jelly Moon Pies she created.
Carly truly is a blogger to be admired and a refreshing space to hang out at.
Don't just take my word for it though..go introduce yourself.
Blog//Facebook//Twitter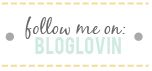 Founder and creator of LIY, Erin turned her dream of a hobby blog into a full-time career which she now runs alongside the LIY team! When not in front of her computer screen [with a La Croix or wine in hand] or in front of a mirror taking mirror selfies, you can find Erin spending time on the water, cuddled up with her two pups and husband most likely watching the latest Shark Tank episode, or getting lost in an easy beach read.