It was just like any other Friday.
I was on my lunch break, stopping by Walgreens to pick up my three gallon bottle of SmartWater (it may not actually be three whole gallons but it's gotta be close), and continue on my way to some gourmet dining establishment to pick up lunch (ie: Wendys).
And that's when it happened…
Not the Atlanta Housewives. But Channing….staring me right in the eyes saying
"hey baby girl..why don't you grab me off this rack and take me home with you…"
So I did what any normal girl who just had Channing Tatum speak to her in the aisles of Walgreens would do. I grabbed him fast…took him to the nearest cashier, laid him down and said "Isn't he beautiful?" It's still up for debate on what the cashier thought of my mental state. Personally I think she was just offended I didn't take her up on her 50 cent Snickers promotion or something.
Let's be real though. Who could think about eating wholesome goodness when you are staring at this?
Oh, right…
I should've bought twenty.
Anyhow, it was then at this time that I remembered that my dog just spoke to you all about PEOPLE Magazine's Annual Sexiest Man Alive. Naturally I knew she would be excited to know the issue had hit the stores, so I rushed home to show her the goods. And believe me, there were plenty of goods to be shared. For example…..
That's funny Channing. I like pictures of you too. Hmmm…
Enough with Channing though. What I really was wondering was if PEOPLE Magazine would pick up on the fact that Luke Bryan is actually the sexiest thing in jeans around.
Thankfully, they did not disappoint.
country boy shake it for me…shake it for me….

And as far as Maggie goes….

Her favorite would be this one.
L'Homme boy….also known as Olivier Martinez (although personally I prefer L'Homme boy..)
She's a smart pup that one is.
don't worry….there's always next year hunny.
I know you have your opinions. Share em'.
Until next year's issue…..stay sexy.
…it seemed fitting?
"This shop is part of a social shopper marketing insight campaign with
Pollinate Media
Group
™, but all my opinions are my own
."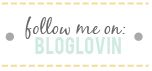 Founder and creator of LIY, Erin turned her dream of a hobby blog into a full-time career which she now runs alongside the LIY team! When not in front of her computer screen [with a La Croix or wine in hand] or in front of a mirror taking mirror selfies, you can find Erin spending time on the water, cuddled up with her two pups and husband most likely watching the latest Shark Tank episode, or getting lost in an easy beach read.