Here it is, 7:50 am…Thanksgiving morning.
In approximately 4 hours and 10 minutes our house will be full of people, food, and more food.
I'm mostly excited about the food part.
Anyhow, I just wanted to hop on here real quick and say two things.
1. I am…..
2. If you find yourself hosting today as well…I'd recommend you read this.
I wrote it last year and it basically just tells you how to dominate Thanksgiving.
I could sum it up by saying: Don't cook a turkey, have a lot of wine on hand, and don't work tomorrow. Unfortunately, I am still working on that third piece of advice.
Have a great day people.
mwaaaaaaaaaaaaaaaaaaaaaaaaaaaaaaaaaaaaaaaaaaaaaah.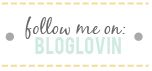 Founder and creator of LIY, Erin turned her dream of a hobby blog into a full-time career which she now runs alongside the LIY team! When not in front of her computer screen [with a La Croix or wine in hand] or in front of a mirror taking mirror selfies, you can find Erin spending time on the water, cuddled up with her two pups and husband most likely watching the latest Shark Tank episode, or getting lost in an easy beach read.