Have you ever wondered what blogging looks like when you have a husband who is stealing your "blogging" computer and a dog who is chewing some nasty piece of bone right next to you?
Wait no longer, I have your answer.
lake cottage happenings
new pillow//hang out session on the dock//sunday morning spray paint activity//first picture hung
concert festivities
my get-up for the evening//florida georgia line//besties and nachos//pineapple upside down cake shots
relaxation tid bits
date night at best buy//mexican fiestas//new reading material//feeding the TV drumsticks
It looks like that.
A bunch of photos from your cell phone.
Nothing more, nothing less.
Oh but wait.
There is something more…..the winner of the $20 Walgreens gift card is going to Eve who claimed Johnny Depp should win PEOPLE Magazine's Sexiest Man Alive competition. Sorry lady. It's not 2009 anymore 😉
Don't fret though. Just because Johnny didn't win doesn't mean that you didn't either.
I will be emailing you shortly.
In other news, thank you for your response to yesterdays post.
In case I haven't made myself clear, I'm kinda in love with you all.
That's all for now.
Now if you will please excuse me I am off to go claim my trophy for laziest blog post ever.
Peace to the out.
**photos stolen from Instagram…follow me there @livinginyellow**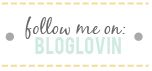 Founder and creator of LIY, Erin turned her dream of a hobby blog into a full-time career which she now runs alongside the LIY team! When not in front of her computer screen [with a La Croix or wine in hand] or in front of a mirror taking mirror selfies, you can find Erin spending time on the water, cuddled up with her two pups and husband most likely watching the latest Shark Tank episode, or getting lost in an easy beach read.