I learned something today.
Eight hours on the golf course is exhausting.
Like way more tiring than eight hours of sitting behind a computer if you can even imagine.
Not that I was golfing….but I was standing. And talking. On a golf course.
I take that back. I did a swing golf club five times. Two of which I actually hit the ball.
Who's idea was it to make the freakin' ball so small anyhow?
And let's be real. The word "ball" in general sets one up for a slew of jokes that shouldn't be said to strangers. Not that I would awkwardly make any comments about how I liked their purple balls or anything.
Anyhow..you just need to know one thing and one thing only right now.
And when I am tired I only want to do one thing and it has nothing to do with blogging.
Which is why I am done blogging right this minute.
And while I may be done, this girl is just beginning.
Melissa is her name and blogging is her game.
Or maybe taking sweet pictures is her game? Or possibly making jokes about being a preachers daughter?
Crap. She does it all. I would keep going but my brain isn't functioning.
Here is what I am getting at–please just go check Melissa out after reading a little bit about her.
And if you don't..just remember I am tired. Which equals grumpy. Which really equals I will knock your lights out if you don't. Kidding. Or am I? You don't want to find out…
Hello! I am Melissa and I blog over at
The Life of a Not So Ordinary Wife
. I am a not so simple girl who obsesses over a new hobby about every week or so which let me tell you comes in handy when you're looking for new blog material! I've been married for 7 years to the love of my life and have been a pastors kid almost my full 27 years of living. Exciting, I know! I also have the whole sarcasm thing down pretty well 😉 I have been blogging since February of this year and it has already taken over my world. HA, I LOVE it, like seriously love it. Oh and the friends I'm making while I'm doing something I love… ya, crazy, I know.
My recent hobby? Photography! That makes sense right? The "steps" to being a blogger. First start a blog, Second convince your husband you need a dslr to take "great" pictures. haha.
I would love to share of few of my favorite so far:
Hope you enjoyed 🙂 Make sure and stop by my blog and say hi!
Oh and visit the GFC Blog Hop every Tuesday, It's a great way to meet new friends!
***************************************************************************
Okay your turn to leave my blog and get your hot butt
over here
.
Sorry dad if that was awkward, I just said you had a hot butt…
I suppose that's better than when you ask me where the remote is and I respond with
"bend over and I'll show ya"
I should stop typing now.
I am outta here to go sleep deeper than the divot I put in the grass today.
That's deep yo.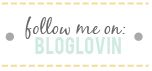 Founder and creator of LIY, Erin turned her dream of a hobby blog into a full-time career which she now runs alongside the LIY team! When not in front of her computer screen [with a La Croix or wine in hand] or in front of a mirror taking mirror selfies, you can find Erin spending time on the water, cuddled up with her two pups and husband most likely watching the latest Shark Tank episode, or getting lost in an easy beach read.