This was me around 2 pm today.
My lip has yet to turn back around.
But before I recap our entire Florida trip…
I have 563 photos to edit, emails to respond to, loads of laundry to tend to, popcorn to eat, Giuliana & Bill to watch, Aloe Vera to lather, Martini Club to attend, and sleep to catch up on.
So it may be a day or two is what I'm sayin'.
Don't worry though, I will return.
Hopefully with a lot more pictures similar to this.
It was a thrilling novel. Trust me.
Talk soon you little pelican heads.
Speaking of….
He says hello.
And I say goodbye.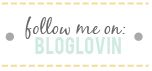 Founder and creator of LIY, Erin turned her dream of a hobby blog into a full-time career which she now runs alongside the LIY team! When not in front of her computer screen [with a La Croix or wine in hand] or in front of a mirror taking mirror selfies, you can find Erin spending time on the water, cuddled up with her two pups and husband most likely watching the latest Shark Tank episode, or getting lost in an easy beach read.