Last evening I had the bright idea to stop in at a local boutique that I've mentioned before, Flourish. One would think that I would have been shopping for Christmas gifts, but no. Erin's Closet: 3 Christmas Gifts: 0. It's like I know that Christmas is next week and all but do you know what is one week after that?! New Years Eve aka party dress central. Now don't get me wrong, Jesus and his birthday is a pretty big deal and all but so is looking fly to ring in the new year. Thankfully Flourish is not one to disappoint in when it comes to all things glitzy and glamorous. Side note: can we just give it up for the person who created sparkles and sequins? Strippers, party goers, and lovers of pretty things celebrate you. I thought it'd be fun to show off a few of my personal favorites from last evening to ensure you can be all gussied up for your New Years Eve festivities.
Okay so I die at the above dresses. This white little sparkly number was at the top of my list followed immediately by that fancy aztec sequined up dress. Please somebody for the love your closet, purchase one or both of those. Please. Also, never elect me to write clothing descriptions.
glitzy stuff and wham bam thank you ma'm stuff
Obviously I had to ensure that I would have something cozy to wear on the day following New Years Eve because well, typically New Years Day and I don't get too active with one another so I went with this comfy little fringed out thing.
There is a 99.9% chance that I may wear it every day, NBD.
Fortunately I only tried on two million and three hundred items so it was time well spent. I may or may not have also walked away with this and this. I do not have a shopping addiction and no I do not want to talk about it.
Last but not least, if I am not mistaken you can receive 25% off your first online order from Flourish now using the code WEB25. I personally prefer to follow them on Instagram and Facebook just for the sake of keeping my feed looking pretty at all times. Pictures of babies can only keep me entertained for so long if you know what I mean.
What are you wearing New Years Eve? We need to talk about these things ladies. Do share.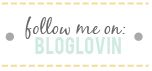 Founder and creator of LIY, Erin turned her dream of a hobby blog into a full-time career which she now runs alongside the LIY team! When not in front of her computer screen [with a La Croix or wine in hand] or in front of a mirror taking mirror selfies, you can find Erin spending time on the water, cuddled up with her two pups and husband most likely watching the latest Shark Tank episode, or getting lost in an easy beach read.