I call this a Christmas shopping survival kit. Get yourself one.
And just like that the holidays and panic attacks are in full swing. Somebody please make a note in their planner to email me on July 1st telling me to start (and finish) my Christmas shopping on that day. Somebody else feel free to email me on July 15th telling me to wrap all of the presents. September 1st sounds like a good day to clean my house and prepare all of the food for Christmas day and somebody PLEASE email me on October 1st instructing me to book a vacation from the week of December 24th-January 1st.
Okay good, now that we have 2014 under control, let's focus on finishing out the rest of this year. As you all know by now, you are officially broke from the holidays and need extra cash. This is where today's post comes into play. One of you will receive $100 to start out the new year with plus some new clothes, new make-up, and new blogs to advertise with. Screw gifts for others, it's time to get something for yourself!
And on that little bit of Christmas cheer, happy winning.
Pursuit Of Pink // Landing On Love // Denim And Daydreams // Tales Of The Benedicts
The Charming Blog // Just Jacq // Behind Blue Eyes // My Life // The Life Of The Party // Fizz and Frosting
*Use code LIY for free shipping*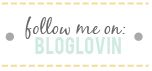 Founder and creator of LIY, Erin turned her dream of a hobby blog into a full-time career which she now runs alongside the LIY team! When not in front of her computer screen [with a La Croix or wine in hand] or in front of a mirror taking mirror selfies, you can find Erin spending time on the water, cuddled up with her two pups and husband most likely watching the latest Shark Tank episode, or getting lost in an easy beach read.