And this is what I would like to call my cat woman outfit. I'm convinced we should all have one. An outfit that makes us feel like we are kinda flying under the radar–one that we feel nobody will recognize us in. This is that outfit for me. I'm not sure if it's because of all of the leather, stealthy sunglasses, or the fact that I am truly wearing leggings for pants because OH MY GOSH nobody should do that, but hey, I'll take it. It's not that I don't like being recognized in public but I really don't like being recognized in public. I take that back. I don't mind 99% of the time, but it seems as though the only 1% of the time somebody sees me my hands are full of tampons, advil, and wine. Try making small talk when SUPER PROTECTION is screaming at you and your acquaintance in the face. It's not exactly sexy, so it's a good thing this outfit is. Life is all about finding a balance friends. And that concludes today's lesson.
In other news, I truly do love these leggings no matter how many times I have to hear my husband say "What exactly are you wearing?!" There is fashion and then there are the 1800's. He is somewhere around the year 1810. Anytime you can take a piece of clothing that is comfortable enough to wear to bed and slap them with a little leather to make them look sexpot-ish is an article of clothing that I am a-okay with! Lilies and Fillies is where these babies are derived from and let me tell you, their customer service is like no other. I'm a sucker for people who know how to go above and beyond and people, these folks do just that. I promise you that whatever you may purchase from them (cough:: this ::cough) they will make sure you love. Make them prove it, I put my stamp of guarantee on it. To help aid in your purchasing experience, here are a few tools that could help you…
Discount Code: LIY20 for 20% Off
Giveaway: This fabulous necklace + $50 Gift Card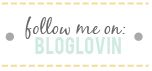 Founder and creator of LIY, Erin turned her dream of a hobby blog into a full-time career which she now runs alongside the LIY team! When not in front of her computer screen [with a La Croix or wine in hand] or in front of a mirror taking mirror selfies, you can find Erin spending time on the water, cuddled up with her two pups and husband most likely watching the latest Shark Tank episode, or getting lost in an easy beach read.