And just like that another month of Love, Yellow is upon us. As you may or may not recall, November was the month for sweaters. I don't know about you but I love myself a good sweater. I feel like they are almost better than men. Always there for you, always warm and cozy, and almost always make you look better. Just a really quick side note-have you ever noticed how many really attractive women have a not very attractive male as their partner? It's one of those things I've never really understood. This has absolutely nothing to do with what I am talking about today but just a really important topic I've been meaning to bring up for awhile.
Moving along–for November I chose this sweater you see up above, down below, and most likely on every square inch of my social media platforms at the moment. I'm not dramatic with posting things, don't worry. There are two things that I know about fashion right now (trust me–I don't know much) and that is 1. emeralds are in and 2. So are leather details. Chambray I'm not really sure about, but regardless I paired it with this sucker.
I love items that can be worn for both work and play as those two things make up 100% of my life. Fortunately you could style this sweater a bajillion number of ways. Say for instance with fancy little earrings which happened to be the second item I chose to pair with this sweater!
I hope that those of you who received the sweater and earrings love it and come up with your own unique ways to style it! Please show off your looks by using the hashtags #loveyellow and #liylookoftheday so I can check out your hot selves.
And now for December's Love, Yellow theme—my favorite things.

That's right. You will be receiving a package with not one, not two, but THREE of my favorite items. Being that December is the most popular gift buying month, I wanted to make the theme something that you can either purchase for yourself or for somebody else. All of the items are one size fits most (xs-xl) so you don't need to worry about that. I promise you all three items will be fun, functional, and fashionable. It's going to be a fun month to get in on, believe me. Below are all of the details that you'll need to know.
Remember–quantities are limited and have been selling out fast so be sure to act quickly!
1. Every month I will be selecting two items three for December (a clothing item and a coordinating accessory) from miss chic that I am absolutely in love with to send to you. Every package will be the same, however you will not know what the items are until you receive them. Why? Because surprises are fun. None of the items I select will be available for sale at www.shopmisschic.com. Included in every package will also be a picture of how I've styled what you've received along with a handwritten little note from moi. Quantities are now limited so it is first come first serve. For December, you may order more than one if you are wanting to give any away for gifts/keep for yourself! If you know you want to participate for the month I would strongly suggest getting your order in quickly as we would hate to see you miss out.
2. The second week of every month I will announce a new theme.
December's theme is my favorite things.
You have one week from today to
place your order
. Every month the cost is the same (
$42
) which is a great value considering you will be receiving an entire "look" to go out in. This is not a subscription as it is totally up to you if you are interested in that month's theme!
3. Your order will be shipped out the first business day of the following month.
If you love the items, great!
If you don't..send any or all of the items back just simply pay the return shipping! Returns will run through December 31st.
4. Sizing runs small through large. Please view the sizing chart for accurate measurements so we can ensure you get the right size! Like I said, this months items are all one size fits most so don't worry about selecting a size! Just order and you are good to go!
5. For all inquiries/questions regarding your order, sizing, shipping, returns, etc please contact miss chic directly. While I'd love to help you, I simply choose the items that you are receiving!
6. We would love for you to spread the word on social media if you are participating for the month! Use the hashtag #loveyellow to let us know you ordered–to show off your items when you receive them–and of course, when you are out and about wearing them!
And there we have it.
Thoughts on November's choice? Excited about December's theme? Have any suggestions for future months? I'd love to hear it in the comments below.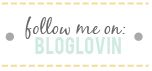 Founder and creator of LIY, Erin turned her dream of a hobby blog into a full-time career which she now runs alongside the LIY team! When not in front of her computer screen [with a La Croix or wine in hand] or in front of a mirror taking mirror selfies, you can find Erin spending time on the water, cuddled up with her two pups and husband most likely watching the latest Shark Tank episode, or getting lost in an easy beach read.