Just a few things as I'm not really "feeling blogging" today. Sometimes you've got it and sometimes you don't. I most definitely fall into the latter category at the moment.
+ Make sure to get entered into the $500 paypal cash giveaway taking place over on Instagram right now. Head to @cupcakemag for all of the details and opportunity to enter!
+ If you'd like to participate in November's group giveaway there are a few spots left. Reserve your spot here.
+ Last but not least, I just kinda love this kid and video. Happy weekend peeps. Cheers to not being boring.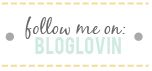 Founder and creator of LIY, Erin turned her dream of a hobby blog into a full-time career which she now runs alongside the LIY team! When not in front of her computer screen [with a La Croix or wine in hand] or in front of a mirror taking mirror selfies, you can find Erin spending time on the water, cuddled up with her two pups and husband most likely watching the latest Shark Tank episode, or getting lost in an easy beach read.