This post is part of a social shopper marketing insight campaign with Pollinate Media Group®
and Kleenex b
ut all my opinions are my own. #KleenexAllergy #pmedia
https://cmp.ly/3/8vNxcO
Let's play a little game. It's called true or false. Okay here we go…
I struggle with food allergies that often prohibit me from being able to finish a meal.
If you guessed true than I owe you an emoticon fist pound.
So I know what you are thinking now–"Lucky!! What a great weight loss tool!!!" I used to think that too until one time I was eating dinner at RPM Italian in Chicago and could hardly get swallow my G-Rizzle because breathing was becoming difficult.
pre-allergy attack
Not trying to be dramatic or anything but not being able to swallow a G-Rizzle cocktail when all you really want out of life is a G-Rizzle cocktail is worse than dropping your last chick-fil-a nugget in your car and not being able to find it. Not that that happened to me last night or anything….
Back to what I was talking about though, food allergies. I have them. Except here is the problem-I don't know what I am allergic to. To put a cherry on top of this predicament, my food allergies only flare up when I am eating a meal at a restaurant. Web MD that one folks. Nor does it matter what I eat. It may be Starbucks coffee with coffee cake, a beer with a pulled pork sandwich, a steak with wine, it just doesn't matter. Before you know it my nose is absolutely stuffed to the max and I have to stop eating. All allergies subside about a half hour after leaving the restaurant but for those 30 minutes I sound like a smurf, my eyes are watery, and I look puffy (aka ugly). Here, now you get the picture.
The only solution I have come up with?! Well one is to not eat out at restaurants but that's the stupidest solution I've ever heard of so that doesn't count. But two–carry Kleenex Wallet Packs with me everywhere I go. So that's what I do. In my purse, in my car glove box, you name it, I have Kleenex there.
Without these Kleenex sheets of goodness, my arm sleeves would be a lot crustier if you catch my drift.
And can we just give all bow down to Kleenex with Vicks? I never thought I would become addicted to a paper product, but here I am, all addicted and stuff.
In closing three things—
Does anybody else deal with this?! If so, what in the world is it that I could possibly be allergic to? Help a sister out, my ugly after dinner self is begging for answers.
Target has a killer deal on Kleenex while supplies last. Purchase any 4pack and get either a free wallet pack (2-pk) or a pocket pack (3-pk). Use this coupon code and you'll be good to go.
I look so gangsta with a Kleenex hanging out my nose I've decided. That's all.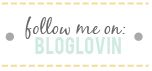 Founder and creator of LIY, Erin turned her dream of a hobby blog into a full-time career which she now runs alongside the LIY team! When not in front of her computer screen [with a La Croix or wine in hand] or in front of a mirror taking mirror selfies, you can find Erin spending time on the water, cuddled up with her two pups and husband most likely watching the latest Shark Tank episode, or getting lost in an easy beach read.