As you may or may not know, I live in the great area that is Northern Indiana. This means that other than taking pictures of Amish on Friday nights, there isn't much else to do. Because of this, we have to get creative from time to time on what we can fill our time with. Naturally, we turn to alcohol. It's okay, so do the Amish.
The other weekend some friends of ours decided to host our first annual (I just made the decision this is now an annual event. I hope you are okay with this friends) Craft Beer Tasting Party. It's pretty much a national holiday now that I capitalized every letter of the event. Anyhow, these were the rules: each couple (or single) brings their own six pack of a craft beer they would like to try and/or share. And because we don't like to complicate things, that was the only rule. Show up with beer and you're in like Flynn. You then throw all of your craft beers into buckets of ice, write down on a board what you brought, have a notepad with some pens so that you can all write down what you loved, and eat insane amounts of food. So I guess that there were a few more rules but those things are technically considered fun so we'll leave it with the stance that there is only one "rule" to this whole party.
Just a note to all of you people who are currently asking "what is craft beer?!". Well friends, it is beer that has glue, tape, and velcro all over it. Sometimes they have antlers, eyeballs, or arms sticking on them. If it is really crafty it has sequins and sparkles.

Ignore everything I just said. Craft beer is basically anything that is not Miller Lite, Coors, Budweiser, etc. Think of it as "locally grown" or something like that. It's all things Ales, IPAs, Stouts, Ciders, etc. They also can be sneaky little suckers who pack a pretty strong punch. Which is where the food comes into play…
Here are some pictures of our grand event.
It was such a fun evening in with friends and something I hope to do time and time again. You could totally trade this out with wines, whiskeys, diet sodas, etc. Any excuse to get together with friends and eat more chips than should be legal to eat in a years time is a-okay with me.

In closing, my favorite was Magic Hat Not Quite Pale Ale. Buy it, drink it, love it.
Cheers friends.
ps. not to encourage you to pin pictures from this post to your personal pinterest account so that you don't forget to host one of these parties with your friends, but I totally encourage you to post pictures from this post to your pinterest account so that you don't forget to host one of these parties with your friends.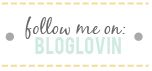 Founder and creator of LIY, Erin turned her dream of a hobby blog into a full-time career which she now runs alongside the LIY team! When not in front of her computer screen [with a La Croix or wine in hand] or in front of a mirror taking mirror selfies, you can find Erin spending time on the water, cuddled up with her two pups and husband most likely watching the latest Shark Tank episode, or getting lost in an easy beach read.