Hey hey party people. It feels like it has been forever since I've been here. Then again it feels like it's been forever since I've been anywhere. My
instagram
is proof of this. This past week has been a bit of a whirlwind and has left nearly 0 ounces of motivation to do anything. I am hoping this whole little "funk" thing kicks itself to the curb quickly as funks and I don't do well together. My husband can attest to this fact. He hates when I get funky. It leads to house showings, furniture rearrangements, new business ideas, and so on. At least
my Pinterest account
is reaping some benefits of boredom.
All of this to say-I am still in the process of getting my blogging mojo back. When I find it, you will know. Until then, allow me to introduce you to another blog that you can spend countless hours on.
Melany
is a single lady living in Beverly Hills with way too many stories to share when it comes to men and all of their glory (or lack thereof). Basically her blog consists of three main topics: being young, being single, and work life. Melany is a girl who tells it how it is which usually leaves you laughing and shaking your head over and over in agreement. Say for instance–
the post she wrote about why a dog is a better boyfriend than a man
. Exhibit A: "He loves my music and never objects to what I want to listen to on the radio." AMEN GIRL AMEN.
I could continue to entertain you with some of her past dating stories, but that's what
her blog is for
. I promise you will both laugh and learn something along the way.
And because
Melany
doesn't want to make it so you need to depend on a man for Christmas shopping this year, she is giving away two $50 Amazon gift cards. Make sure to head over to her blog after entering your heart out.
ps. that mojo I spoke of earlier–it should be back by tomorrow. fair warning.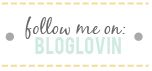 Founder and creator of LIY, Erin turned her dream of a hobby blog into a full-time career which she now runs alongside the LIY team! When not in front of her computer screen [with a La Croix or wine in hand] or in front of a mirror taking mirror selfies, you can find Erin spending time on the water, cuddled up with her two pups and husband most likely watching the latest Shark Tank episode, or getting lost in an easy beach read.