I was so honored when Hilary from Dean Street Society asked me to be a part of the Happy Hour Blog Tour to start the conversation about her new book The 4-Part Entrepreneur Cocktail. 30 different bloggers and business owners talking for 30 days on their personal experiences in this whole bit! How I wound up on this list is beyond me but regardless, I love a good little heart to heart on all things blog talk from time to time.
In Hilary's new book she tackles four main elements in business and blogging. Today I'd love to share my personal insight on one of the topics—motivation. It is not very often that I take a step back from this blog and think about what exactly it is that makes me want to show up here on a daily basis. It's pretty silly really that I neglect investing time in the "why" behind all of this crazy. And yes, blogging is crazy from time to time. And by that I mean all of the time.
Back when I started this blog two and a half years ago I had no other goals than to see if I simply could do it or not. This sounds like a pretty elementary goal but when you step back and think about it, the goal of doing is one of the hardest we can ever set for ourselves. If we broke down our aspirations into the regard of "I just want to see if I can do it.." we would probably accomplish a helluva lot more than when we only allow ourselves to go into something if we have the mindset of "I am going to see if I can make a major success out of _____". To do or not to do is pretty dang attainable. And so I did.
After months of simply doing, I realized that this whole blogging thing held a lot of potential. Potential for extra income, potential for new friendships, potential to become more creative and potential to finally do something I've
always dreamed of—owning my own business.
And that is when my motivation changed. After a few months this blog was no longer a place to just show up, it was now a place to show up and make much of.
A lot of us women become easily turned off when we admit that we are doing something with the motivation to make it as successful as we possibly can, to make as much as money as possible off of, to make ten thousand people laugh on a daily basis instead of five. The only conclusion
I've
come up with on why we think this way is because of this–
we are women
. It's okay to be successful. It's okay to want to make a profit from your hard work. It's okay take daily steps that will get you from 1 follower to 2. Without these motivations, many of us (myself included) are not driven to continue.
One of the biggest blessings in blogging for me personally has been to reach a plateau over and over and over again. It's good to reach a point where I have to reinvent the wheel, think outside the box, focus on content, work hard to find inspiration from daily happenings, and realize that there is still so much that is possible. I don't believe any of us will ever have it all figured out, be at the very top of our game, and feel like there is nothing more to learn, try, and do.
And if there is a point when that happens, I don't want anything to do with it.
The joy is in the doing. May we never be done doing.
What is your motivation behind your blog? Your career? Your relationships?
For more Happy Hour blog tour talk, read what the yogipreneur had to say yesterday about how she overcomes not always wanting to write and make sure to check out Claire's insight tomorrow. Be sure to check out Hilary's book once it is available. I promise you one you one thing–it will be good.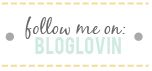 Founder and creator of LIY, Erin turned her dream of a hobby blog into a full-time career which she now runs alongside the LIY team! When not in front of her computer screen [with a La Croix or wine in hand] or in front of a mirror taking mirror selfies, you can find Erin spending time on the water, cuddled up with her two pups and husband most likely watching the latest Shark Tank episode, or getting lost in an easy beach read.