necklace
Isn't it funny when you think you have yourself all figured out and then realize you are approximately 220% wrong about who you actually thought you were? That's kinda happening to me lately and I can't say that I like it. Growing up I've always (thought) I love change. Jobs, cars, houses, clothes, basically anything and everything that could be swapped out I wanted swapped out on at least a three month basis. Make that two. But holy crap. As I get older this whole "change" thing is driving me crazy. Like literally. I have become this sad irritable person because LIFE DOESN'T STOP CHANGING DANGGIT.
Currently our house is going through a complete 180, I am getting a new manager at work (this is a bigger deal than it sounds because well, I had the coolest boss EVER), I am dropping my hours down to part-time so that I can work more on this blogging stuff when honestly I don't even know how I feel about this blogging stuff anymore, and so on. I think it all hit me this weekend. Approximately yesterday in the car with my poor husband when I started crying out of the blue. I am typically a period crier. Not a middle of the month, just got back to feeling "good" after feeling like death for days on end, in the midst of some of the best weather ever, type of crier. So I guess I knew that's how it was legit. Because if I would have been on my period, well nothing is legit then and we all know that.
In the midst of all of this I've also learned another lesson–I like to be in control. This is not necessarily pleasing to anybody unfortunately. So because of this I've also spent a lot of time in the bathroom praying for God to smack me in the face and show me who is boss. It's kinda working and kinda causing more stomachaches. I'm not really sure why I can't dictate life and people and the weather and when somebody will tell me something nice and why my dog insists on licking my face with her horrible breath, etc other than Jesus and His plans so I mean, I guess, whatever it makes sense.
I write all of this to remind myself that I must never stop surrendering and always stop doubting. So with tears, stomachaches, and a few kicks, I'm giving this all over to Him. The one who knows how to make pretty things out of my messes. halle fricken lujah.
But seriously. Somebody put my house back together already.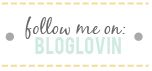 Founder and creator of LIY, Erin turned her dream of a hobby blog into a full-time career which she now runs alongside the LIY team! When not in front of her computer screen [with a La Croix or wine in hand] or in front of a mirror taking mirror selfies, you can find Erin spending time on the water, cuddled up with her two pups and husband most likely watching the latest Shark Tank episode, or getting lost in an easy beach read.