And just like that–another weekend is in the history books. This one, like the many that have gone before me involved equal parts relaxation, equal parts fun, and equal parts being in bed before 10 pm. I just have this thing these days where I can't stay awake to save my life past the 9 pm mark. I blame it entirely on the new bedding we recently got. It's almost as though I check-in to a hotel every evening except I don't have this constant worry of bed bugs and pubic hairs. Eliminate those two worries and I'm out. Every morning Shawn acts amazed at how fast I fell asleep the night before like the same exact thing didn't just happen the night prior. As you can tell, I am a thrilling person to get into bed with.
So back to the weekend–Friday night was spent working on our grilling steaks and watching sunset skills. Combine that with Oreo eating and stopping by a friends house for a little while and that about sums it up. Oh wait. I also made slutty brownies. 50% because of the name, 50% because of the flavor. Here is the one photo I gathered from this evening–have you ever seen a sky so pretty?
#nofilter
Saturday we found ourselves over at that great university we like to call Notre Dame. Flippy cup was played, massive amounts of food were consumed, and games were watched. I would like to formally thank Michigan St for interfering every pass thrown so that we could pull out a win. You shouldn't have…
Now I'm not going to say that my cheating/inability to drink beer fast was caught on video, but it was totally caught on video. Now may or may not be the time to announce that my team dominated like nobodies business. You can all thank my non-college drinking game abilities on this one, thank you very much. Also. It's not called cheating, it's called being efficient.
A few others decided to join us for the game as well. The whole time I tried so hard to focus on the game but then there were things like soft pretzels, clouds, and people to look at. Fortunately I still offered up my off beat clapping and un-synced chants to make it appear I knew what was going on.
The next day we found ourselves celebrating my nieces second birthday party which also resulted in me shooting a handgun, wandering off in the woods with a 4 year old, and a few coronas consumed. I now have "attend a 2 year olds birthday party" written on my planner every weekend. Just check out the facial expressions of this little lady in regards to a princess cell phone.
I mean I get it because hello, princesses are calling. What would you do if Belle randomly dialed your digits? EXACTLY.
Cake was consumed, people grew happy, and then we traveled home in a "holy crap I just ate way too much food" coma.
There we have it. Weekend, over and out. Come back soon. I'll be dreaming about you…. at approximately 8 pm tonight.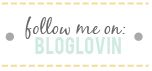 Founder and creator of LIY, Erin turned her dream of a hobby blog into a full-time career which she now runs alongside the LIY team! When not in front of her computer screen [with a La Croix or wine in hand] or in front of a mirror taking mirror selfies, you can find Erin spending time on the water, cuddled up with her two pups and husband most likely watching the latest Shark Tank episode, or getting lost in an easy beach read.