Yesterday would have been 63 years of life for my father-in-law. And while he may not be around physically to celebrate with us, I wanted to make sure that we celebrated for him. If there is one underlying lesson that I could take from that man's life it is this–have fun. So that's what we did, in his honor. We went to dinner, we toasted to life, and we talked. A lot. Somewhere during our conversation the topic of his actual death was brought up and Shawn made a comment about how the whole thing is bittersweet. At first I was caught off guard by the statement as that is not a word that would first come to mind when thinking about what happened, but it could be basically summed up like this–the loss of one's life gave so much life to another. And while it is hard, painful, and sad not to have his father around, it is also incredible to watch how Shawn has turned the very worst situation into one of the very best.
We all our given a choice on how we react to life. Sometimes we are dealt a great hand, sometimes we are not. But isn't it how we react to either of the two that will dictate the rest of the journey that we are on? May we see the best in the worst, act in love, and have an insane amount of fun along the way.
To life friends, make it a good one.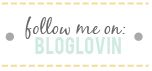 Founder and creator of LIY, Erin turned her dream of a hobby blog into a full-time career which she now runs alongside the LIY team! When not in front of her computer screen [with a La Croix or wine in hand] or in front of a mirror taking mirror selfies, you can find Erin spending time on the water, cuddled up with her two pups and husband most likely watching the latest Shark Tank episode, or getting lost in an easy beach read.