Well hello there, we meet again. I get that I probably shouldn't have to say "oh hi guys" at the beginning of my posts but sometimes it feels strange not to. Like I should just assume you just want to start reading what I have to say before even offering a formal greeting? Do you know how bad I wish you people reading could physically respond sometimes? Like to my face. Instead of just typing a bunch of words I would see you, you would see me, we wouldn't have to come up with words and a topic for the sake of publishing a blog post but rather have a real freaking conversation. Ahhh the joys. If somebody wants to go ahead and make that happen I am game.
Now that we got that out of the way, I am happy to announce that after much deliberation and many "no..absolutely no..way too expensive" (from his part), our fall vacation is booked. Planned. Done to the zo. Maybe I've announced this already, I don't know? All I know is I am ready to plant my booty and all of its legiments in some Arizona heat in a few weeks. People keep asking what we have planned to do while we are there. Ummm. People plan things to do while on vacation? I have a problem with this. Since when is it not satisfactory just to go somewhere to wake up at whatever time you want, lay by the pool from sun up to sun down, and repeat, repeat, repeat. Because that's all that I "plan" to do. I take that back. I have some serious plans of drinking cocktails and coaxing my husband into getting a massage (daily*) while we are there.
Obviously in preparation for said vacation a new wardrobe was necessary. And by wardrobe I mean swimsuit cover-up because that's the only article of clothing I will actually need. Thankfully low and behold I found the swimsuit cover-up of a lifetime from Jordan Taylor Collection. It's name is pretty aqua scrunchy awesome cover-up. Also known as a marina blue boatneck oversized tee.
The thing is like Rain-X on steroids. I wore it to the lake the other week and any drop of water that landed on it rolled right off. It provided some great "HOLY COVER-UP..LOOK AT THIS THING!" moments.
You know it's good when you show up to a friends house wearing it and the first thing your one friend says to the other is "feel that thing–it's so cool". You hear that friends? Come feel me!!
Anyhow, I am pumped as punch that I am now officially packed for a vacation several weeks away. Thank you Jordan Taylor Collection for supplying the one and only item I will need.
So what do you say about winning one of these for your own self to wear? In fact, we'll make it violet because violet equals perfect. I say lets do it!
*there is no chance in H that we will be getting massages daily. once, maybe. zero times, most likely. #diaryofawifeofacheaphusband.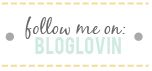 Founder and creator of LIY, Erin turned her dream of a hobby blog into a full-time career which she now runs alongside the LIY team! When not in front of her computer screen [with a La Croix or wine in hand] or in front of a mirror taking mirror selfies, you can find Erin spending time on the water, cuddled up with her two pups and husband most likely watching the latest Shark Tank episode, or getting lost in an easy beach read.