bahamas circa 2011, taken atop the allure of the seas cruise ship
It's no surprise that I am a little bit of a vacation junkie. If I am granted more than one consecutive day off of work in a row there is a good chance I am looking at where flights can take me. I think it's the whole changing of the atmosphere thing that is good for the soul. Maybe it's the getting away from everybody you know part too, I don't know. If it wasn't for packing, I could handle traveling every other week out of the year. I hate packing in case I haven't made that clear in the past. I sweat, my stomach goes in knots, I yell, I lay on the floor in defeat, and then I put it off until 20 minutes before I must leave the house. You know when people say "find a need and then fill it"? I think I just found a need. I'm going to start a professional packing service. Consider it patent pending. I think I just made somebody a millionaire. Which reminds me–do you all watch Shark Tank? I have been craving sweet ballz like nobody's business since Friday night. I've considered about 12 times driving to 7-11 to get my hands on these balls but then my frugal husband reminds we have balls in the house that can be eaten. Men. Always looking for the cheaper, more pleasing way out.
I really am not sure where all of this is going at this point. So far we have gathered that I am starting a professional packing service for others which really makes no sense because I hate packing, and that I am craving balls. Oh I know! Giveaway!!
I have teamed up with some of the most fab bloggers on the block to offer you the chance to get away for a weekend, week, month, year, forever, I don't care! We're talking
$290 for flights
(can be used towards any flight within the US), a
$250 Visa Gift Card
(for some extra spending money!) and
$100 KiKi La'Rue Store Credit
(everyone needs a fab new outfit to wear on vacation!) If that doesn't sound like one mother of a prize I don't know what does.
For your chance to win, simply enter using the Rafflecopter below! Tell me… where would you go?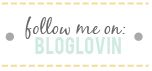 Founder and creator of LIY, Erin turned her dream of a hobby blog into a full-time career which she now runs alongside the LIY team! When not in front of her computer screen [with a La Croix or wine in hand] or in front of a mirror taking mirror selfies, you can find Erin spending time on the water, cuddled up with her two pups and husband most likely watching the latest Shark Tank episode, or getting lost in an easy beach read.