i have been obsessed with these photos since i took them last year.
thank you stranger for allowing your talents to spark mine.
I have been wrestling with an internal battle lately that stems from this whole blogging thing. The thing with being a blogger (or really any role in this life) is that you are expected to be constantly producing. Content, photos, ideas, recipes, crafts, funny stories, the list goes on and on. And as much as I like the challenge and opportunity to do so, sometimes I just want to be a consumer. I want to go to a gathering with friends or family and not pull out my camera immediately but rather sit and soak up the moments with my own eyes and not through a camera lens. Instead of writing, I want to read what others (much smarter, funnier, and thoughtful) have to say. Heck, even in my car recently I've allowed myself to just shut up and listen to the real artists who are singing the songs. Turns out they sound an insane amount better than I which is rather disappointing because I was convinced I was a deadpan for Rihanna.
I've been wondering what was "off" lately for me in this whole blogging thing–and as I sat down here tonight it all clicked. Right now I am more in bystander mode. To you other bloggers out there–do you ever find yourself tired of sharing? We put ourselves out there, a lot. It's a choice we have all made and it's an honor really that others take heart to what we produce, but sometimes, like right now, I just don't feel like producing a darn thing. I spent hours reading a book tonight. Words that somebody other than myself wrote. Gosh that felt good. Maybe it's because I was reading 50 Shades of Grey that it felt so good (awkward weird joke I know, just go with it) but for a few hours tonight I was so much happier being on the other side.
Can we just be real and admit that it's not always our responsibility to entertain others? We all need a good dose of soaking up what others have laid before us rather than searching and searching some more for something that we can share ourselves. So that's where I'm at tonight. In consumption mode. Eager to jump on Bloglovin' and read blogs upon blogs I haven't caught up on in weeks, to listen to Pandora quietly in the background, and not check Instagram every twenty four seconds to see if I have any new notifications.
Thank you to each one of you who create great things so that the lazy ones like myself can entertain ourselves tonight. Cheers to consumption. Producing, I'll see you tomorrow. Or maybe next week. But most likely tomorrow. Well, depending on if I get lost in my book again. Things aren't looking in your favor…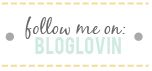 Founder and creator of LIY, Erin turned her dream of a hobby blog into a full-time career which she now runs alongside the LIY team! When not in front of her computer screen [with a La Croix or wine in hand] or in front of a mirror taking mirror selfies, you can find Erin spending time on the water, cuddled up with her two pups and husband most likely watching the latest Shark Tank episode, or getting lost in an easy beach read.