because small pictures are boring
And just like that, another month has passed.
My time is now measured in fix's showing up on my doorstep. This is much more exciting than the previous way of measuring month's (looking at you period). If you are new here start with this post where I explain what Stitch Fix is all about. This was my third fix (I may have scheduled my 4th to show up this Saturday. A week after I received the one I am about to show you..oops husband). I can't help it–it's just so fun. Not to mention this fix held one of my most favorite articles of clothing ever. To that I say–celebrate by ordering more! It's perfectly good logic kids.
Let's get this show on the road…without further ado, I present you my five items. Oh real quick. Due to Indiana weather sucking balls, all pictures were taken inside. I do not encourage this, however when it's like 40 and windy in April and you are beating your head against the cement, you gotta do what you gotta do.
Numero Uno: This fancy little necklace number. Orange, navy, and white..I dig it.
It should be noted that I threw on the most ridiculous shirt to be paired with this necklace. I knew this after my husband asked "what are you wearing right now?!" I showed him my fanciest finger after that.
Hold up. Pandora is on and Brantley Gilbert's song "My Kind Of Crazy" just came on. This calls for all typing to cease and full on singing to start.
Okay we are back. Gosh I love that song.
Next up is this mint diddy. Don't pay attention to the wrinkles but rather all of the mint goodness going on.
I was told I looked like a bag in this shirt. It's what all of us ladies strive to hear when we try something new on.
The third item of cuteness was this red sleeveless top complete with some type of zig zag cut fabric.
Remind me to never go into the clothing description business.
I remember taking this out of the box and saying "what in the heck were these people thinking?!?!" and then trying it on and exclaiming "Ooooooh I love it!!" Turns out these people knew what the heck they were doing. Props to you stylists. Fist pounds abound!
Fourth we have a dress that managed to make my hips look wider than the San Antonio River. I love chevron, however if my hips are going to be wide I'd rather it be because of macaroni and cheese, not a pattern and cut of a dress. You can guess if I kept this one or not.
And the best for last….this maxi dress. I don't know what I did when I pulled it out of the box but I am sure it was something overly dramatic and awesome.
Okay so tell me–what's your favorite?
If anybody wants to guess what I kept feel free-unfortunately no macaroni and cheese will be sent out this time. I have 30 boxes just hanging out in my basement waiting for me to get them out the door.
Have you tried Stitch Fix yet? Thoughts?
ps. Totally unrelated to Stitch Fix but can we just all appreciate how cute this new dress from miss chic is?
The best part (other than the dress itself) is the price–$28.50. Get yours here.
pps. I was not compensated in any way shape or form for anything mentioned above..just me bloggin' about my shopping addiction in it's truest fashion. pun intended.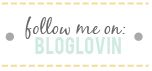 Founder and creator of LIY, Erin turned her dream of a hobby blog into a full-time career which she now runs alongside the LIY team! When not in front of her computer screen [with a La Croix or wine in hand] or in front of a mirror taking mirror selfies, you can find Erin spending time on the water, cuddled up with her two pups and husband most likely watching the latest Shark Tank episode, or getting lost in an easy beach read.