I don't know about you but I love myself a little bit of sexy.
I say "a little bit" because I haven't mastered the whole "a lotta bit of sexy" thing as of yet.
Just wait til' I'm 80 and I'm sure I'll have it down.
I think it is oh so important for women to feel good…mentally,physically, everything-ly.
I've learned this trick–if you actually get up, get showered, make your face presentable, and throw on some clothes that have a little bit of spice to em', you may feel better about yourself.
This is why you may see me with a pound of make-up, dress, and heels on, while blowing my nose like crazy. The uglier I feel on the inside, the more I compensate on the outside. 99% of the time it works.
The other 1% sweatpants, dark under eye circles, and staying in bed feels pretty dang good.
Anyhow–I think we all have our favorite little features. You should think about what your favorite features are from time to time (trust me–they will change depending on how much macaroni and cheese you consumed the month prior). To those favorite features I say–SHOW EM OFF.
Unless your favorite features are your privates. In which case I say HIDE THAT BABY UP.
As for me? I love my collar bones and other nearby things attached. This would include my shoulders and back. So what do I do? I buy things that expose ALL of it. Such a little hussy I know.
The more my shoulders come out to play, the brighter my smile seems to be.
Or maybe that's just the PicMonkey teeth whitening feature…
Moral of the story of this: Pay attention to the parts of your body that you like. Purchase items that show those features off. Wear it with confidence. Start kicking ___ and taking numbers. The end.
Thankfully
miss chic
knows how to play up my favorites features well.
high waisted a line mini skirt // rose gold necklace
You know what else miss chic knows how to do well? Partner with me for Mondays with miss chic.
Hooooooooooooooray.
You may remember these from the past–every Monday in the month of March I will be showing off one (or in today's case..three) items and then offer you a special deal on em'. I'd like to think of it as aiding in your sexiness project. You're welcome.
Today's deal on all of the above is this: YELLOW5 for $5 off the top (both colors apply) or mini skirt.
You can purchase one shirt, both shirts, skirt only, or heck–get all three and be sexy 24/7.
Just remember–the more you buy, the more you save 😉
Now go get your sex on.
I meant sexiness.
Weird.
linking this post up with The Pleated Poppy
********************************************
Today's featured sponsor is Rachel from Simple.Little.Joys.
Rachel has one true legit lifestyle blog and makes sure to hold true to that. How do you stay true to a lifestyle blog you may ask? Well, you start by actually writing about your life. The highs, the lows, the everythings in between. Rachel does a fabulous job of this through documenting her weight loss journey (home girl has lost over 80 pounds..uhhh maze), by sharing her latest DIY project (I mean how cute are these wooden door signs?), and is not afraid to share her love for Christ.
Rachel is truly an inspiration and is a perfect example of what a lot of hard work, persistence, and passion can do. If you would like to find a happy little space on the Internet, I suggest you start here.
Blog//Facebook//Twittter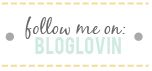 Founder and creator of LIY, Erin turned her dream of a hobby blog into a full-time career which she now runs alongside the LIY team! When not in front of her computer screen [with a La Croix or wine in hand] or in front of a mirror taking mirror selfies, you can find Erin spending time on the water, cuddled up with her two pups and husband most likely watching the latest Shark Tank episode, or getting lost in an easy beach read.