I've been tagged y'all.
My lady love Meagan thought it would be a good idea to share 5 random things about her and then tag 5 random people to do the same. It reminds me of when we would play tag as kids except I would just hide in little playhouses with my second grade boyfriend in hopes that he would kiss me. I can't remember if it worked. And if it did, homeboy apparently wasn't a good kisser.
Well because I don't see any men standing around waiting to kiss me, I suppose I'll jump right in.
Jumping in quick to share with you the easiest and best meatloaf recipe kids.
1 egg
3/4 cup milk
1 cup shredded cheese
1/2 cup quick cooking oats
1/2 cup chopped onion
1/2 teaspoon salt
1 pound ground beef
Mix all of the above together and form into six to eight mini loaves.
Place in a greased 9×13 baking dish
Pour the topping over each loaf.
Oh hey you probably need those ingredients now.
Topping:
–2/3 cup ketchup
–1/2 cup packed brown sugar
–1 1/2 teaspoon mustard
Bake at 350 for 25-30 minutes.
Serve with homemade mashed potatoes and asparagus. And wine. Don't forget the wine.
There we have it.
5 random tid bits of information that you really didn't need to know about me.
Except the meatloaf thing. You needed to know that only because you need to make it.
Men will kiss you. Trust me.
I tag Whitney, Shanna, Katie, Bonnie, and Brie.
Don't forget to come back tomorrow for our massive blogger crush link-up partaaaaay in this hizzzzouse.
I suppose this means I should probably figure out which women I am madly in love with.
Never thought I'd have that item on my to do list..
Oh one last thing. The promo code YELLOW5 over at miss chic ends Friday so if you are planning on making yourself sexy, you better get on it.
*********************************************************
Today's featured superstar is Kimmie from Sugar and Dots.
Also known as my speaking partner in crime at the Elevate Conference. Holler. Kimmie's blog is growing faster than wild fire and I think I have a good idea why. She is hilarious. And pretty as a peach. And genuine. And sends funny emails. And because all of her greatest life lessons she learned at Target. She is a straight up California girl who has a massive heart for her family and really just people in general.
Make sure to also check out her weekly link-up party What I Whipped Up Wednesday where all you creative people can go show off how awesome your skills are. If you haven't met Kimmie you haven't started truly living. It's that big of a deal people.
Blog//Facebook//Instagram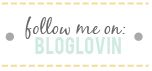 Founder and creator of LIY, Erin turned her dream of a hobby blog into a full-time career which she now runs alongside the LIY team! When not in front of her computer screen [with a La Croix or wine in hand] or in front of a mirror taking mirror selfies, you can find Erin spending time on the water, cuddled up with her two pups and husband most likely watching the latest Shark Tank episode, or getting lost in an easy beach read.