There is nothing I love more than pink this, yellow that, aqua here, green there..
What I'm trying to say is that I am obsessed with spring decor.
It's just all so pastely and pretty, amen?
With Spring being right around the corner (crossing fingers that spring is truly right around the corner…)
I figured no better time than the present to whip out my Spring decor and go to town.
Except here is where things got depressing real fast.
That was all I had to whip out.
Three measly little things. I'm sorry but for a self proclaimed pastel junkie, three items isn't gonna cut it.
Holy love balls.
I just made love balls up thank you very much. #loveballs. Trend that sucker.
Anyhow–I maaaaay have just spent an hour too long adding everything on
World Market's site
into my cart.
You think I'm kidding but wait until my husband sees my credit card bill next month. Hunny if you are reading–WORLDMARKET on any credit card statement means worldly donation to a starving child in another country. It doesn't mean egg shaped plates, plate chargers, coffee mugs, a striped yellow bowl, dish towels, an egg tree, three vintage little pails, and pink napkins. Promise.
Anyhow–I should probably show you what I ordered. And yes, this is a paid post from World Market and yes, I just spent double what I am getting paid..so in reality this is a "go in debt" post. It's cool though don't worry–I scoured their Facebook and Twitter pages until I found a coupon.
That's what I like to call using social media for good.
Here are my finds…
egg plates // egg tree // butter dish // bunny doormat
striped bowl // coffee mugs // pot holder // flatware caddy
spoons // speckled eggs // dish towels // vintage pails
apron // napkins // plate charges // drink dispenser
Do you not just die at the cuteness?
If you say no I will probably assume that you have a cold black heart.
K well I better get outta here–it's time for me to start convincing my husband we should name our child Pastely.
Oh hey…I should also let you know that World Market is teaming up with Disney to promote the debut of Oz "The Great and Powerful" which will be hitting the theaters March 8th. Here's the scoop:
To get yourself entered (because hello who wouldn't want a $1,000 World Market gift card along with free IMAX tickets for a year and a private screening for you and 50 of your friends..) just click here.
And for your viewing pleasure–here is the trailer for Oz "The Great and Powerful" if you'd like to watch.
Enjoy.
**
This shop is part of a social shopper marketing insight campaign with
Pollinate Media Group
™ and World Market
,
but all my opinions are my own. #pmedia #WorldMarket**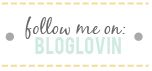 Founder and creator of LIY, Erin turned her dream of a hobby blog into a full-time career which she now runs alongside the LIY team! When not in front of her computer screen [with a La Croix or wine in hand] or in front of a mirror taking mirror selfies, you can find Erin spending time on the water, cuddled up with her two pups and husband most likely watching the latest Shark Tank episode, or getting lost in an easy beach read.