It's time for another "introduction" post of sorts due to some of the new faces around these parts.
I feel like I could introduce myself a thousand times and I would still never say the same thing.
I think that's called being a woman.
Let's discover who I am today (because Lord knows tomorrow I will be something totally different).
Well for starters, I'm Erin but I really prefer to be called E. One syllable words are more fun.
Cray. Totes. Perf. Adorbs.
You understand.
I don't spend a lot of money on make-up and I got my haircut last night at Great Clips for $12.
(Tanya if you are reading—heeeeey. It was nice meeting you ;)..)
The only reason I went there was because my husband was refusing to just cut off my ponytail like I was begging him to do.
It worked in 7
th
grade so I figured why not?
On the bright side..by going to Great Clips I can now get mistaken for Junie B Jones which has always been a lifelong goal of mine. Winning.
Every day I tell myself I am going to make better choices.
No cell phone in the bath tub, no fried chicken with a side of macaroni and cheese for lunch, actually washing my face at night before bed.
Every day I fail at all of the above.
I love Jesus along with Ja Rule, Nelly, Juvenile, and 50 Cent.
I am currently having a love/hate relationship with my desire to be a homebody. I mean I want to be social but I just LOVE my couch. It's a rough battle and my couch keeps winning.
I think cartwheels and handstands are fun. I like fun. Speaking of fun, FUN makes me smile. Some Nights is on repeat. and repeat. and repeat.
CHIPS. Oh my word I am obsessed. Ooooh and Pizza Hut breadsticks, yeah those too.
I need Lexapro, Xanex, or some other anxiety medication prescribed to me. No but really…
I am completely obsessed with popping champagne bottles.
Yesterday my one niece smeared jello all over my other nieces head. I think it was one of the better moments in those two girl lives to date. It has also sparked some intense desire in me to smear jello all over somebody else's head now. You can learn a lot from our youth I tell you.
picture this head with jello + fruit chunks smeared all over it
My husband and I often find ourselves singing the national anthem while putting our laundry away. It's like our civil duty now or something. It's really weird and really awesome all in one.
I drink Lemon Ginger tea like it's going out of style.
My husband and I celebrated Valentines Day by eating pizza that tasted like cardboard. I kindly tried to tell our waitress that. I now know there is no nice way to tell your waitress that your food tastes like trash.
I went from selling houses at the age of 18 to sitting in a call center answering phones at 26.
Big things people, big things.
Hunter Hayes song "Wanted" gets me every time. Oh Hunter, I wanna be wrapped up too.
My heart belongs to San Diego. Not Indiana. But yet here I sit. Flannel pants, fuzzy slippers, and all.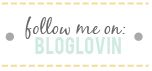 Founder and creator of LIY, Erin turned her dream of a hobby blog into a full-time career which she now runs alongside the LIY team! When not in front of her computer screen [with a La Croix or wine in hand] or in front of a mirror taking mirror selfies, you can find Erin spending time on the water, cuddled up with her two pups and husband most likely watching the latest Shark Tank episode, or getting lost in an easy beach read.